The Electoral Commission has rejected request by lawyer Muwada Nkunyingi to be availed with academic documents of the President of Uganda Yoweri Kaguta Museveni.
In a letter signed by Mulekwah Leonard, the EC's Acting Secretary Electoral Commission, it states that Museveni's academic documents did not require verification when he got nominated in 2016.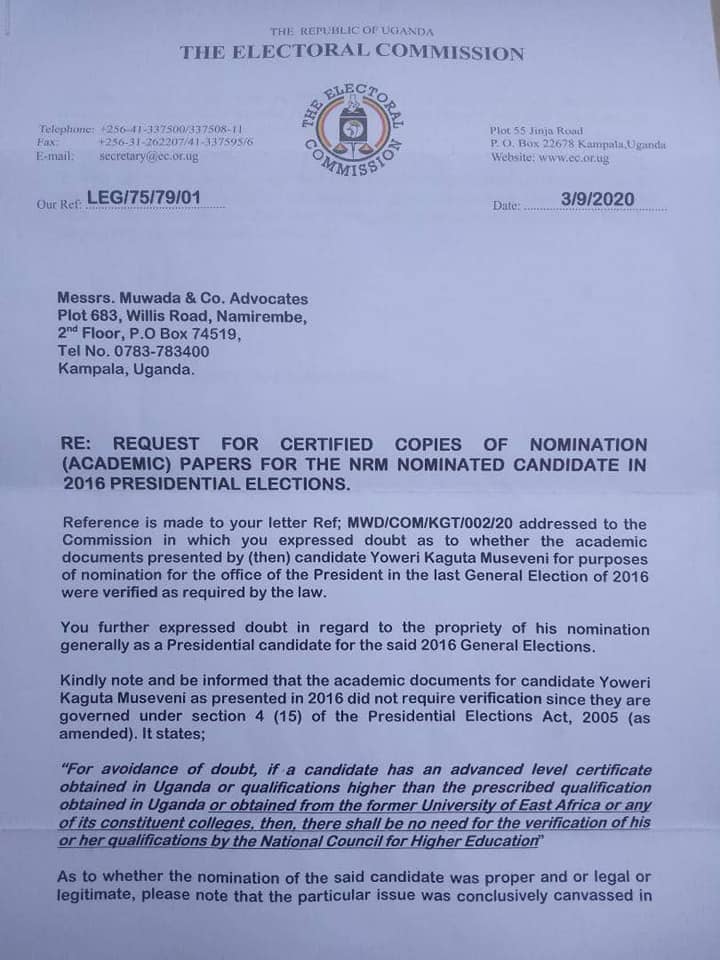 "Kindly note and be informed that the academic documents for candidate Yoweri Kaguta Museveni as presented in 2016 didn't require verification since they are governed under section 4 (15) of the Presidential Act, 2005."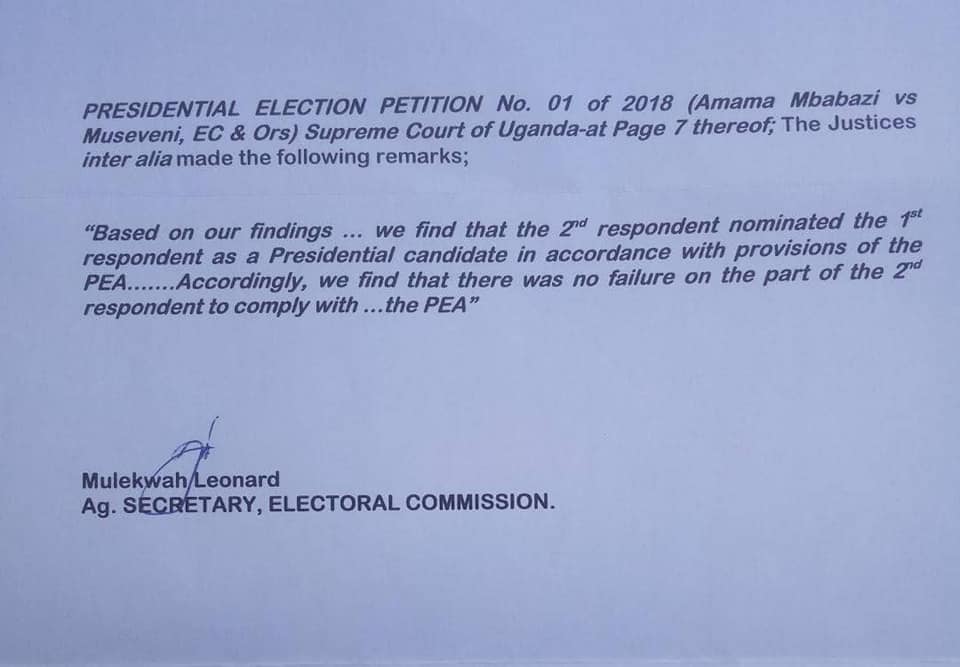 "That particular issue was conclusively canvassed in Presidential election petition No 01 of 2018 (Amama Mbabazi Vs Museveni, EC and Ors)," reads letter in part.
Through his Muwada & CO. Advocates, lawyer Muwada petitioned the EC seeking to be availed with academic documents Museveni used when he got nominated in 2016.
"It's a known historical fact candidate Yoweri Museveni initially ascended to the presidency by force and was never vetted. The promulgation of the 1995 Constitution incorporated statutory minimum academic requirements.
Being that he remained the appointing authority of those to vet his papers, it's uncertain to me as a Ugandan that the said candidate has ever complied. The recent abrupt resignation of the Electoral Commission Secretary and other key staff rumoured as a dismissal in the media further widen my doubts," said Muwada, a member of Bobi Wine's NUP party in his petition dated August 21.