From twitter to Facebook, Instagram and Whatasp Swangz Avenue's Winnie Nwagi is the topic in the country.
Yesterday evening,Nwagi broke the internet with semi-nude photos that left many talking about the tattoo and dimple on her butt cheek.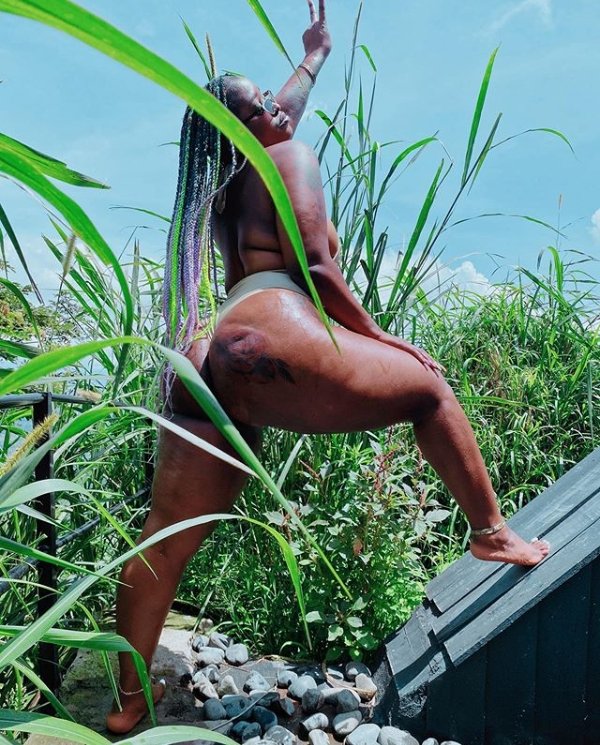 Donned in a swimsuit, the bold and sexy Nwagi showcased her booty and gave the horny men a superb dose of optical nutrition causing a lot of criticism from some of her fans.
Forget about Azawi's Quinamino, a tweep just told Nwagi that the dimple on her butt cheek was because of the quinine injections.
"Those quinine injections were not jokes back then," a fan commented on Winnie Nwagi's photo.
Another tweep commented, "Nwagi thanks for the good music but babe we can't handle that behind we need clear bums like our country's map (Uganda)"
Known for going out of her way to make herself happy, Nwagi has asked allthe critics to mind their own business and is surely responding to all the trolls.