Buhweju County Member of Parliament and a Commissioner of Parliament of Uganda Francis Mwijukye is reported to have survived poison over the weekend. It's alleged that a yet to be indentified person put poison in his food while he was having lunch with his constituents.
"Friends we are in interesting times. Mind where you eat. I survived by the Grace of God. God has given me another chance to live. Poisoning is real," Mwijukye said.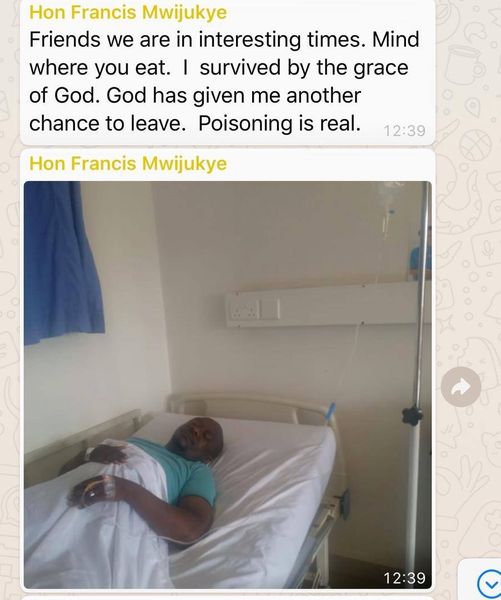 Earlier this year, Mwijukye survived a terrible accident that left several people injured. The accident happened in Mbarara town when his Toyota Landcruiser had a head on collision with another Toyota Wish near Agip Hotel.