As national nominations for Members of Parliament draw close, the National Unity Platform leader Hon. Robert Kyagulanyi alias Bobi Wine has disclosed that hundreds of their parliamentary flag bearers are on a risk of missing out on the ballot as they cannot raise the required Shs3 million nomination fees by the Electoral Commission.
"As you have all seen these past days, we have hundreds of parliamentary candidates all over the country. Nominations have drawn so close. Unfortunately, we are receiving so many calls from our candidates, especially from Western and Northern Uganda, who risk not being nominated because they don't have the required Shs3 million Shillings," says Bobi Wine.
"As you all know, Gen. Museveni and his regime made it so expensive to nominate candidates simply to lock out the opposition. We have seen so many candidates who had wanted to run for MP but they simply cannot afford this money," he adds.
For the above reason, the hopeful has started a fundraising campaign for his party candidates.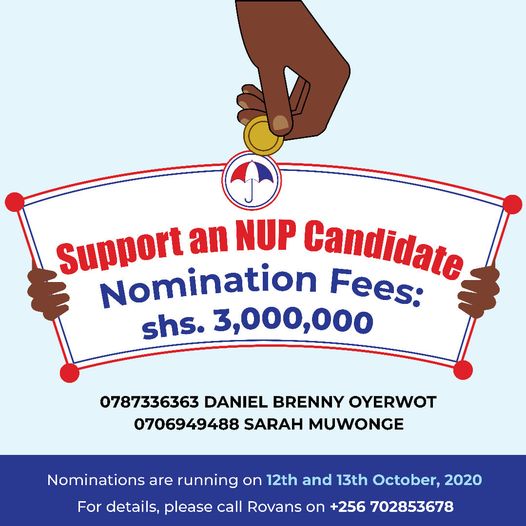 "Given that our party is barely three months old and mostly supported by volunteers, we are not able to pay nomination fees for all candidates, but we believe there are friends out there who are willing to support this cause. Please reach out and support in any way," he says.