Bank of Uganda has pronounced itself on last week's court judgement that saw DTB lose a Shs 42 billion case against Ham Enterprises.

Unlike the court ruling that faulted DTB Kenya for lending to youthful businessman Hamis Kiggundu without a licence to operate in Uganda as they only appointed DTB-Uganda as their agent, BoU says there was no need for authorisation of the transaction in Uganda because the bank is regulated in its jurisdiction.

Kiggundu, and his two companies Ham Enterprise Limited and Kiggs International (U) Limited sued DTB-Uganda, and DTB-Kenya, in March this year, accusing them of fraudulently siphoning more than Shs 120 billion from his accounts without his knowledge and consent.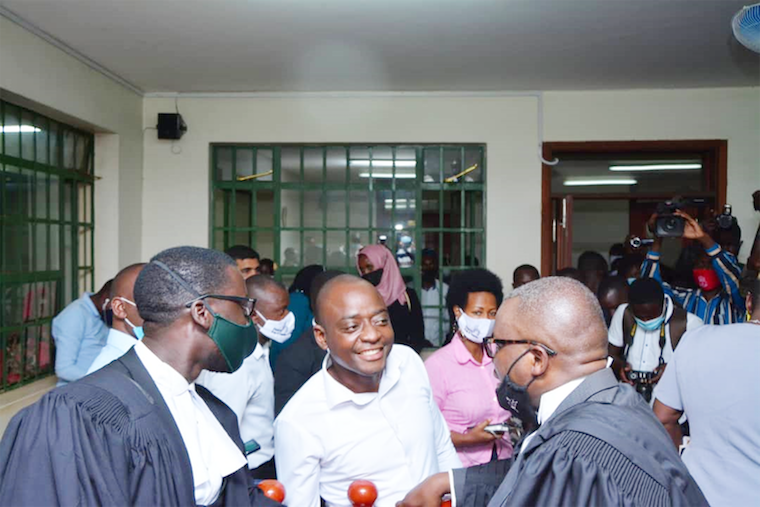 Kiggundu told court that between February 2011 and August 2018, he was offered credit facilities by the two banks to develop commercial properties in Uganda. But as he continued servicing them, he learnt that the banks were taking out money from his accounts.

He asked the court to declare DTB Kenya's demands for payment illegal, since it was not registered to carry out business in Uganda, and the Commercial court ruled in his favour.

Kiggundu argued that it was illegal for DTB-Uganda to appoint DTB-Kenya as the agent bank and security agent in respect to its loan.      

DTB-Kenya unsuccessfully argued that it was not conducting business in Uganda because the credit facilities were extended to Ham in Kenya.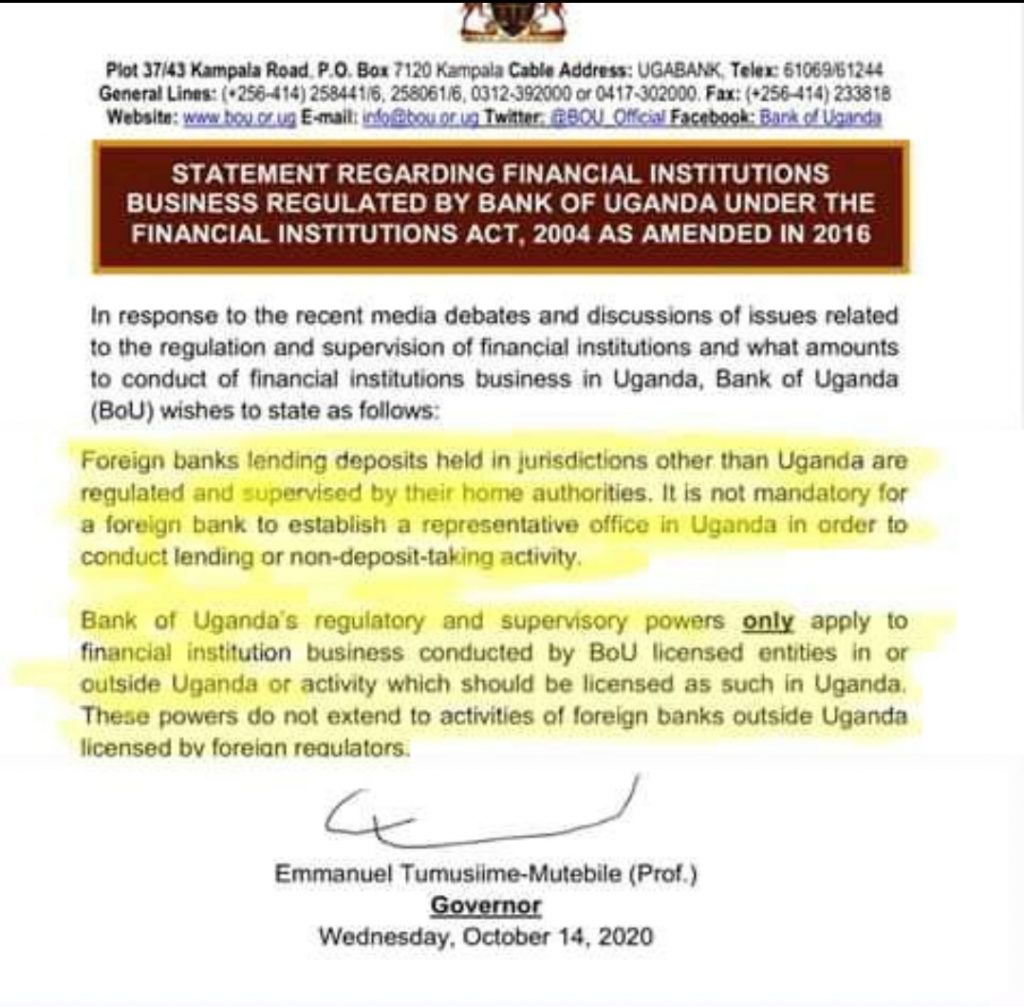 A statement from BoU governor Tumusiime Mutebile this morning stated that unlike the court judgement, DTB Kenya didn't need to seek permission from BoU because it is supervised and regulated in Kenya.

"Foreign banks lending deposits held in jurisdictions other than Uganda are regulated and supervised by their home authorities. It is not mandatory for a foreign bank to establish a representative office in Uganda in order to conduct lending or non-deposit-taking activity," the statement from Mutebile read.

"Bank of Uganda's regulatory and supervisory powers only apply to financial institution business conducted by BoU licensed entities in or outside Uganda or activity which should be licensed as such in Uganda. These powers do not extend to activities of foreign banks outside Uganda licensed by foreign regulators," he said.