After skipping Court on three separate occasions, the Chairperson of Equal Opportunities Commission (EOC) Sylvia Muwebwa Ntambi this morning appeared before the Anti-Corruption Court in Kololo to answer corruption charges brought against her. And being sent to prison, her worst fear is what happened as she was remanded to Kigo Prison until November 4.

Appearing before Justice Pamela Lamunu Obama, Ntambi pleaded not guilty, and the judge remanded her to Kigo until her case is up for hearing again.

On October 7, Lamunu issued criminal summons against Ntambi to appear before court and defend herself over several charges of causing financial loss, embezzlement, corruption, abuse of office and conspiracy to defraud.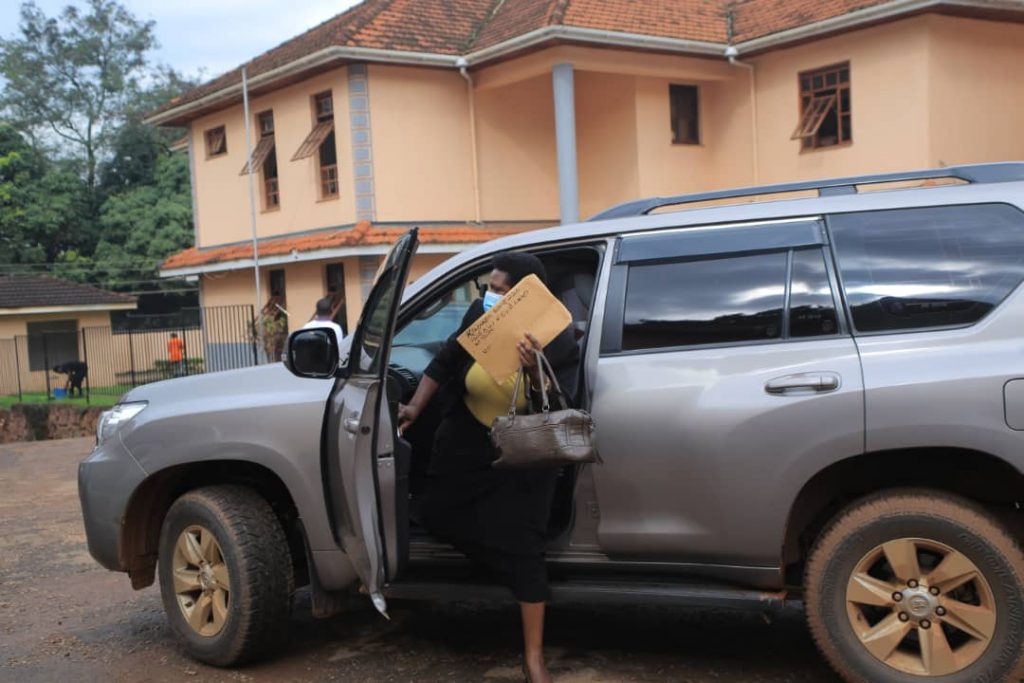 Ntambi had on several occasions snubbed court summons indicating that she had travelled or she was sick. A few weeks ago, Ntambi's lawyers told court she had been admitted to Medik Hospital in Kawempe and she was not in good health and fit to appear before court. The judge gave an ultimatum and hadn't Ntambi showed up today, she would have been arrested on sight.

More interesting is that a witness from Medik Hospital told court this morning that Ntambi has never been admitted at the side hospital. The judge said the witness' information was part of the case being heard, but the witness asked why Ntambi had submitted fake documents before an honourable Court. Owing to her skipping Court on several occasions, Ntambi was remanded.

Ntambi and nine other EOC officials were brought before court following a petition dated 22nd May 2019, where a whistleblower accused her of causing financial loss of over Shs200m through termination of workers' contracts and forcing workers to resign and replace them with her relatives and friends.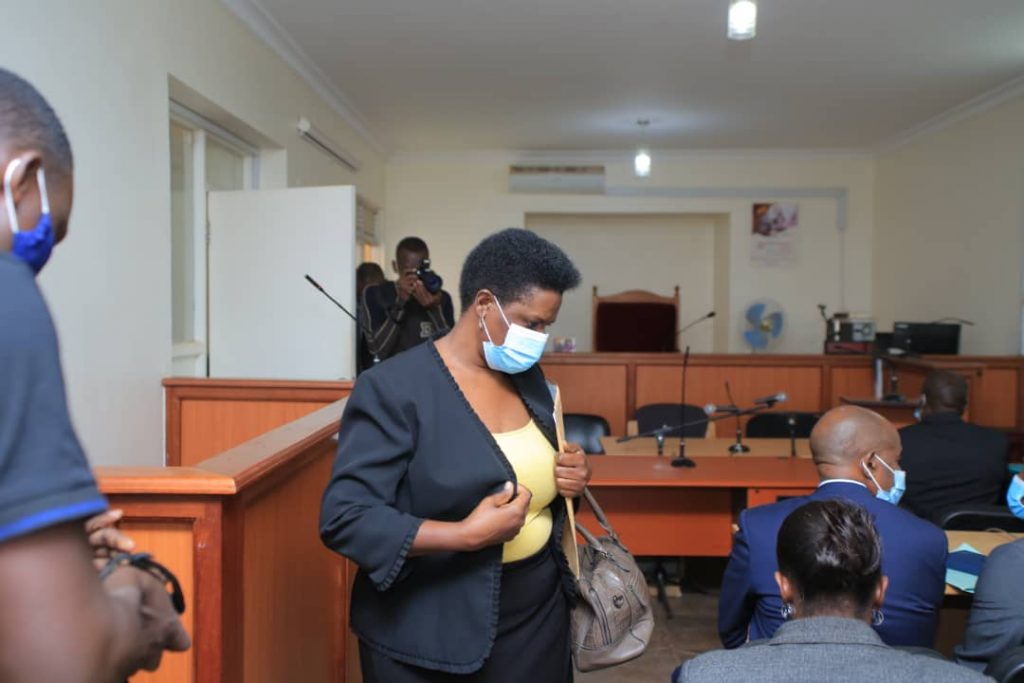 Ntambi is charged on separate counts of conspiracy to defraud the government of Shs35m in 2019, conspiracy to defraud government of Shs9m and negligence of duty leading to gross mismanagement of the commission's funds.

Ntambi is also accused of directing the collection of Shs100 million which they had approved in the commission meeting and the said money was to be used as kickbacks for individuals who worked hard for passing of the commission budget in 2018/19.

"It was paid and collected through individual bank accounts. It was collected and handed over to her at Kampala International University (KIU), Kansanga on 7th March 2019," the whistle blower said. Despite being chairperson of the commission, Mrs Ntambi is averred to have forced her secretaries to pay her as consultant in production of various reports.

"The money was paid to Prof. Sunday Nicholas Olwor (Shs 14M), Kamahoro Enid (Shs 13M), Nassanga Sarah (Shs 5M), Atukunda Susan (Shs 6M), Mugisha James (Shs 12M), Kwesiga Ronnie (Shs 12M), Kwesiga Ronnie (Shs 10.55M), Sarah Nassanga (Shs 9M), Kwihangana Manasseh(Shs 13M), Prof. Sunday Nicholas Olwor (Shs 9.8M), Kwesiga Ronnie (Shs 9M) and sylvia Muwebwa Ntambi (Shs 13M)," payment slips indicate.