The two-day nomination exercise for presidential aspirants has officially kicked off today and incumbent President Yoweri Museveni has been the first candidate to get duly nominated to run for the country's top office.
On his way to the nomination venue, NRM supporters who were by the road side were seen waving and cheering for their candidate. National Unity Platform leader, Kyagulanyi Robert Sentamu says the security forces should tomorrow treat his supporters the same way they have treated NRM supporters.
"Today, we saw people mobilised by NRM standing along different roads, guarded by the police, unmolested. We hope the police will behave the same way if our supporters stand and by the road to wave to us," Bobi says in a social media post.
He promises to obey all the guidelines that have been set by both the Electoral Commission and Police.
Bobi Wine has also been issued with his nomination route plan when police will pick him from Magere- Kumbuzi -Ntinda – Stretcher Road -Spear Motors -Kyambogo University Junction to Nomination venue.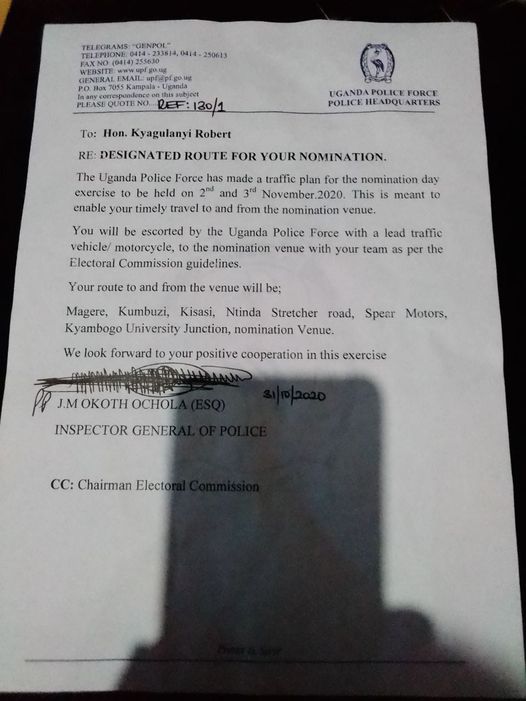 "We have no problem and we shall follow this route to the nominations venue. After that, we shall head straight to our office in Kamwokya where we shall launch our manifesto," he says.