As National Unity Platform (NUP) leader Kyagulanyi Robert Sentamu is enroute to Kyambogo University Cricket Oval for nomination to run as President in 2021 elections, Jolly Mugisha, the NUP Vice President, Western Uganda has said that they have done all that they are supposed to do to ensure that their candidate will be successfully nominated today.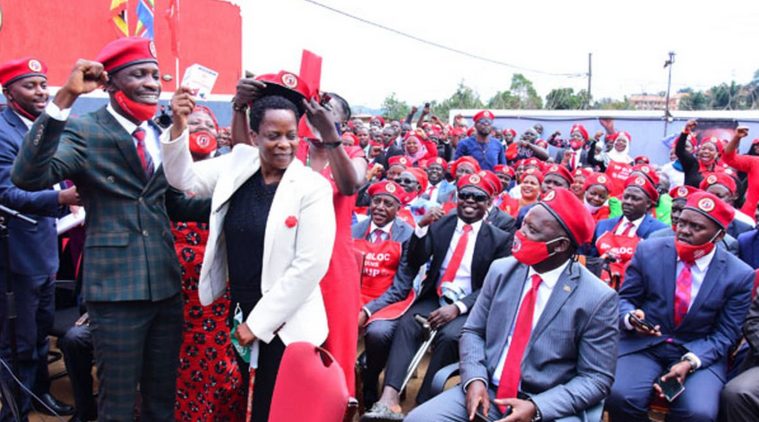 Mugisha says if anyone tries to mess up their day, they will not accept.
"If it means boxing, we shall box back," says Mugisha.
Joel Ssenyonyi, the NUP spokesperson believes that it's unnecessary for police to get on a collision path with Ugandans.
"The people that stood by the roadside and waved at Mr Tibuhaburwa (Museveni) yesterday did it without any interruption and we expect Police to behave the same way today," says Ssenyonyi.
Yesterday Bobi Wine revealed that he has agreed with Police directives on routes given to him ahead of today's nomination.