A joint security team led by Police has sealed off Soroti sports ground where FDC presidential candidate Patrick Amuriat, is set to launch his campaigns.
In a letter dated November 8, the Soroti DPC, David Tsiamusangira says the venue is next to the hospital where COVID-19 patients could be suffocated in case of an eruption of violence leading to teargas or shooting.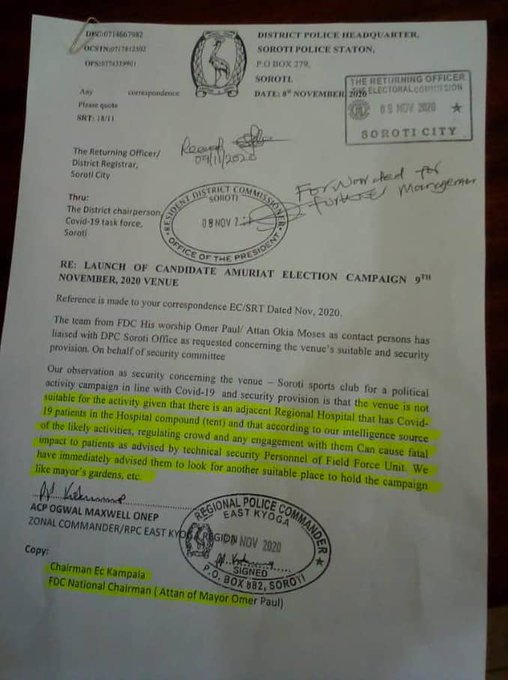 Tsiamusangira says they have advised the FDC area coordinator Okia Moses to look for another suitable venue like Mayor's garden that can host their campaign.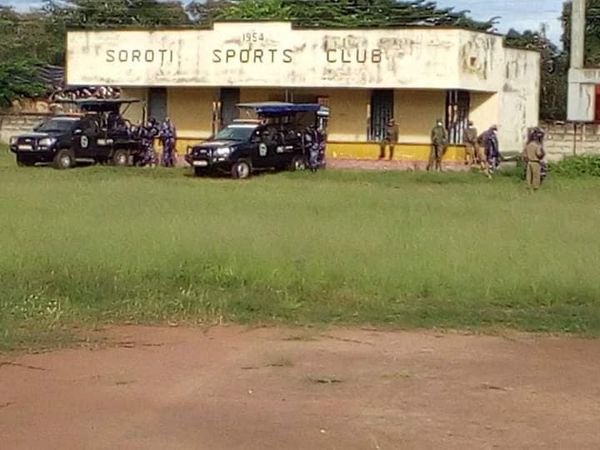 By press time, Amuriat who started his journey from Mukono is en route to Soroti city (home town) but he made a stopover in Mbale where he has been joined by the FDC Secretary General Nandala Mafabi amidst chants from his supporters.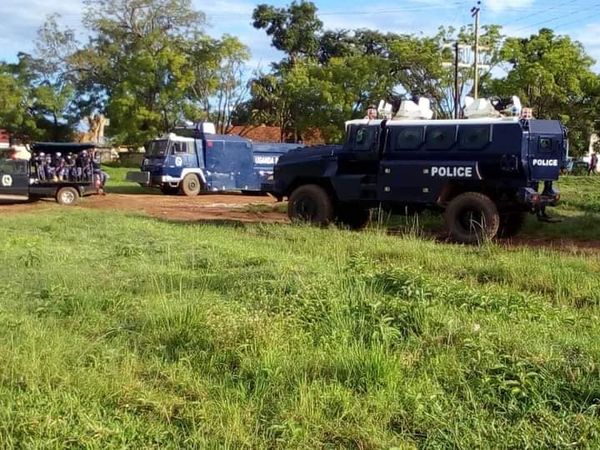 Police has marred several road blocks on the Mbale- Soroti highway and has fired teargas to disperse the crowds moving with Amuriat.