Minutes from a leaked Bank of Uganda meeting indicate that Deputy Governor Mr. Michael Atingi-Ego chaired a meeting that resolved that the Central Bank should await a Supreme Court's decision on the transition of Crane Bank Limited from receivership to liquidation, before he turned around advised the Governor that the controversial liquidation should go on.

On November 9, BoU announced that it had commenced Crane Bank's liquidation in a notice signed by Mutebile.

"Bank of Uganda (BoU) took over management of Crane Bank Ltd (CBL) on October 20, 2016 and subsequently progressed it into receivership on January 24, 2017. In exercise of its powers under section 99 (1) & (2) of the Financial Institutions Act, 2004, BoU has now placed CBL under liquidation and ordered the winding up of its affairs. The Central Bank shall be the liquidator of CBL," the notice read.

The BoU meeting where it was resolved to await the Supreme Court decision was chaired by Atingi-Ego, the Deputy Governor and attended by Susan Kanyemibwa, Bank Secretary; Dr. Tumubweinee Twinemanzi, Executive Director Supervision and Ms. Margaret K. Kasule the Legal Counsel.

In the meeting, it was resolved that despite an October 6th 2020 external legal opinion by M/S Shonubi &. Co Advocates that had advised the Central Bank to progress Crane Bank (in Receivership) into liquidation, the same should be delayed till the Supreme Court had pronounced itself on the transition.

"Members deliberated at length and the meeting agreed BOU waits for the Supreme Court's decision on the transition from receivership to liquidation," reads an extract from the minutes.

This decision was reached because "the issue of progression has some legal hitches."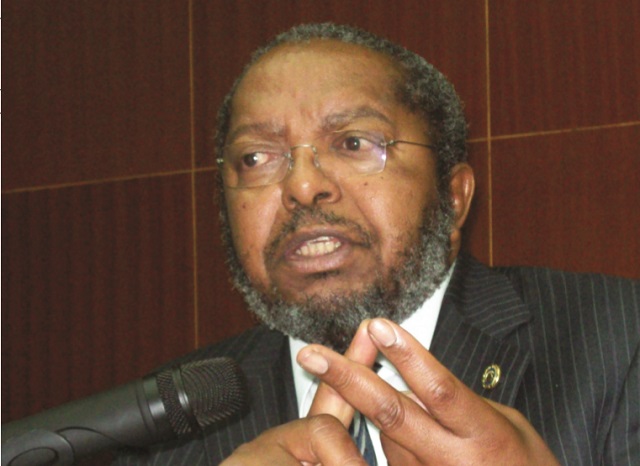 However, even before these legal hitches were resolved, according to information gleaned from another memo, written by Margaret Kasule, to the Governor on November 09th 2020, the Deputy Governor had earlier, on November 4th 2020 written to the Governor recommending that Crane Bank be liquidated.

"We refer to our memo of 16th October 2020 in which we gave a number of recommendations with regard to the handling of the Crane Bank Appeal in the Supreme Court and your approval of the same, following Deputy Governor's Memo of 4th November 2020," Ms Kasule wrote, in a memo titled "Ruling on application for an injunction in civil application No.33 of 2020- Crane Bank (in Receivership) vs. Sudhir Ruparelia and Uganda Registration Services Bureau (URSB).

It is from this memo that Prof. Emmanuel Tumusiime Mutebile, the BoU governor, who had since May 2019 been reluctant to approve the liquidation eventually gave a go-ahead for the liquidation to start.

Several legal minds have said the move to liquidate Crane Bank, even before the disposal of the Supreme Court case, was rushed and illegal and could cost taxpayers more in legal costs, should the shareholders of the bank decide to fight the move in court.

It has also been termed as an act of contempt of the Supreme Court in that there is a pending appeal before the Court.

"CBL ceased to be a Financial Institution within the meaning of the FIA when its license to do banking business was taken away in January 2017 (when it was put under receivership). CBL has not been on the list of licensed financial institutions since then. BOU has powers under Section 99 of the FIA to place licensed financial institutions into liquidation. But that power only applies to financial institutions, which are legally defined under Section 3 of the FIA to mean companies licensed to do financial institutions business. CBL has no such license as of November 13th, 2020 and is therefore not a financial institution that BOU can place into liquidation today," a lawyer weighed in.