Four time Presidential candidate Dr. Kiiza Besigye has for a long time talked about his plan B and left his supporters wondering what Plan B could be. However Besigye has today shared on his social media platforms an acknowledgement receipt from the International Criminal Court about his petition to investigate President Museveni.
"The International Criminal Court has formally acknowledged receipt. The people's Government continues to get more evidence of any "Crime Against Humanity" committed in Uganda," posted Besigye.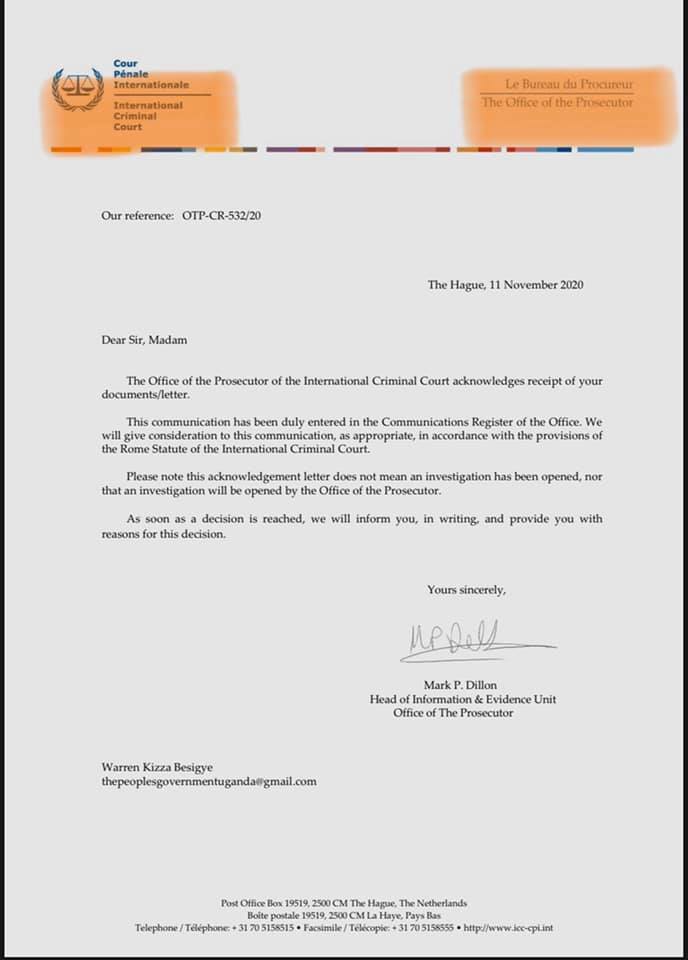 Besigye called upon people with evidence of crimes against humanity to hand other the evidence to the People's Government offices across the country.
He also thanked his legal team and volunteers who endured all the intimidation and collected signatures from all parts of the country.
"The people's Government is grateful to our legal teams , volunteers who in spite of great intimidation, collected signatures from all parts of Uganda and courageous Ugandans who signed the petition International Criminal Court to have Mr Museveni and others investigated," said Besigye