Former Security Minister Gen Henry Tumukunde who is contesting for the country's top office has asked the people of Maracha to vote out President Yoweri Museveni and his National Resistance Movement government (NRM) because it has for long failed to deliver its promises to the people.
Tumukunde says that the NRM Government has lied to the people of northern Uganda specifically West Nile thus making the region lag behind in comparison to other regions of the country.
"It's the time with no excuse for the people of West Nile to say good bye to Mr. Museveni after 35 years of leadership with total poor service delivery yet they meant to eat on national cake," says Tumukunde.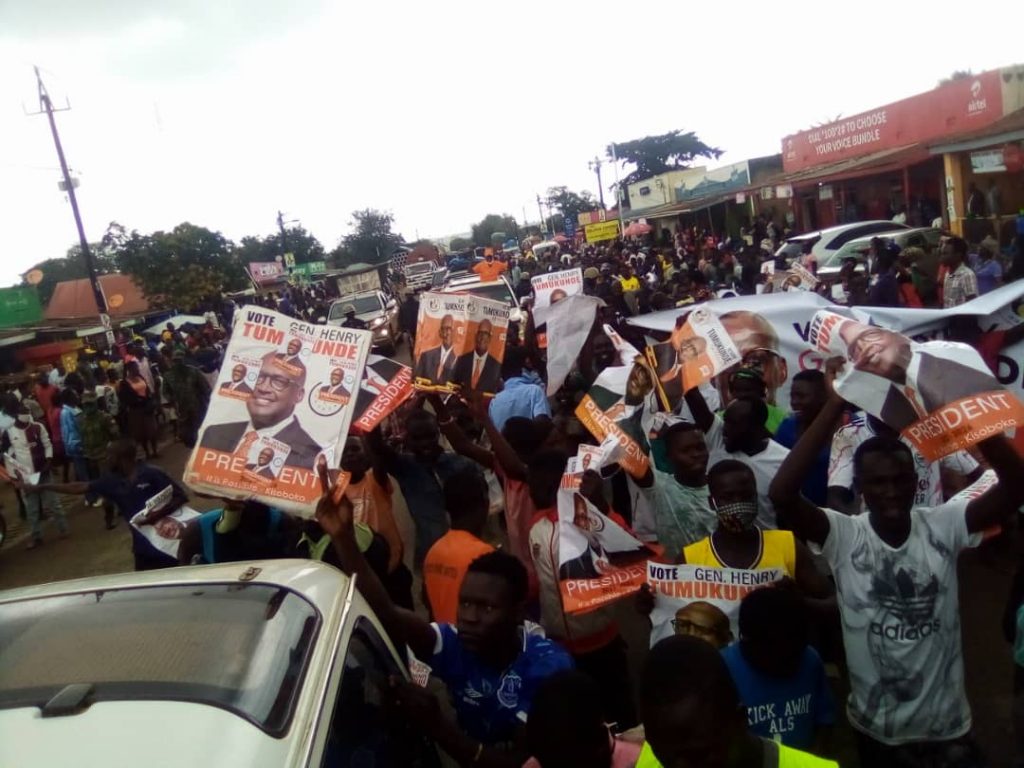 Tumukunde claims that Museveni's years in power have been marred with corruption.
"The country loss of USD500m annually through corruption, high risk institutions identified include police, judiciary, public procurement and disposal functions, Public services, land administration, tax administration and national resources management, says Tumukunde.
"Solving youth problems, trained for self employed, improving banking system, special attention for both elderly and people with disabilities. However 1.5million children per years will be solved because it's a problem for this country without proper program," he adds.
Today marks day two of Tumukunde's campaign in the West Nile having been to Nebbi, Pakwach and Zombo yesterday.