Two of Robert Kyagulanyi's close aides on his campaign team have been badly injured in scuffle that involved police and National Unity Platform (NUP) supporters in Kayunga where the presidential candidate was scheduled to hold a campaign meeting today afternoon.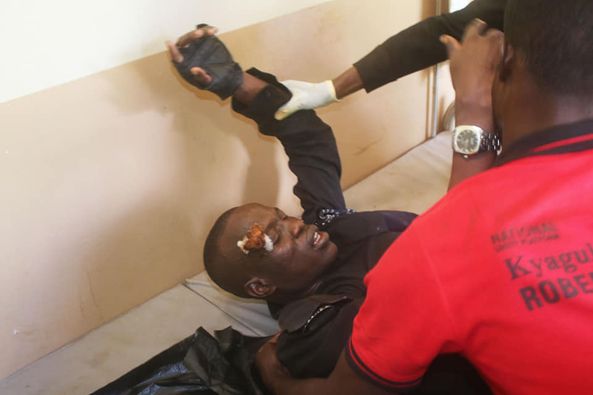 The two that have been badly injured are his official producer Sir Dan Magic and the Electoral Commission attached guard ASP Kato. Dan Magic is reported to have been hit in the face by a yet to be identified police officer while Kato is said to have been hit by a rubber bullet.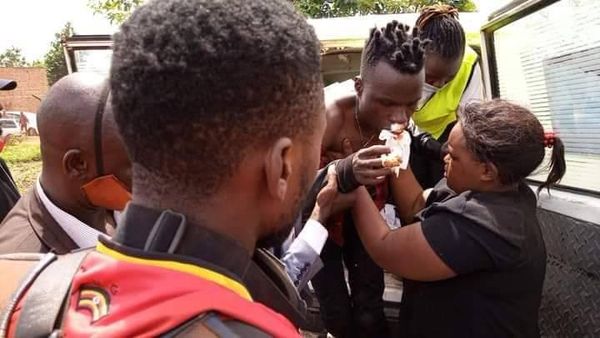 The duo has been rushed to Nazigo Health Centre Kyampisi- Kayunga where they are currently undergoing treatment.
"The police and military have attacked us yet again, shot and injured many of my team members and other Ugandans who gathered to wave to me in Kayunga. My friend and producer Dan Magic has been hit in the face! ASP Kato, a police officer attached to me has also been badly injured. Many comrades are gravely injured. Pray for us. Pray for Uganda. We shall overcome!" Bobi Wine said in a post on his social media.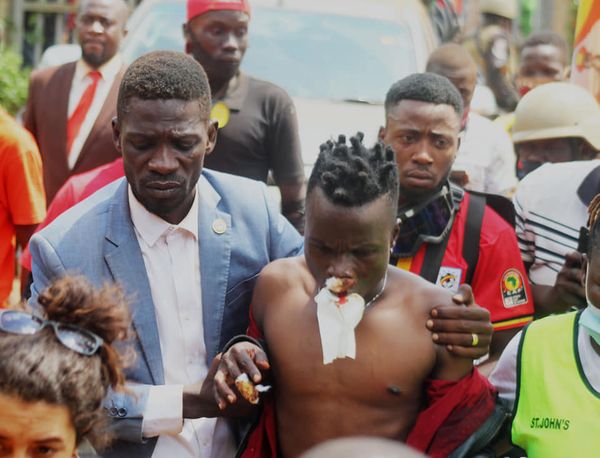 The violent incident comes just a day after five of NUP supporters where knocked down by a police truck in a fracas that happened in Nakifuma yesterday.