Police Spokesperson Fred Enanga has said that the Crime Intelligence is investigating how Bobi Wine's private body guard identified as Ariho Elba Nobert allegedly came into possession of a teargas canister which he hurled behind Bobi Wine during yesterday's violent alteration between the security forces and NUP campaign team.
Enanga says it was the tear gas canister that exploded and its fragments injured a senior police officer attached to Bobi Wine EC security team and his close associate producer Sir Dan Magic.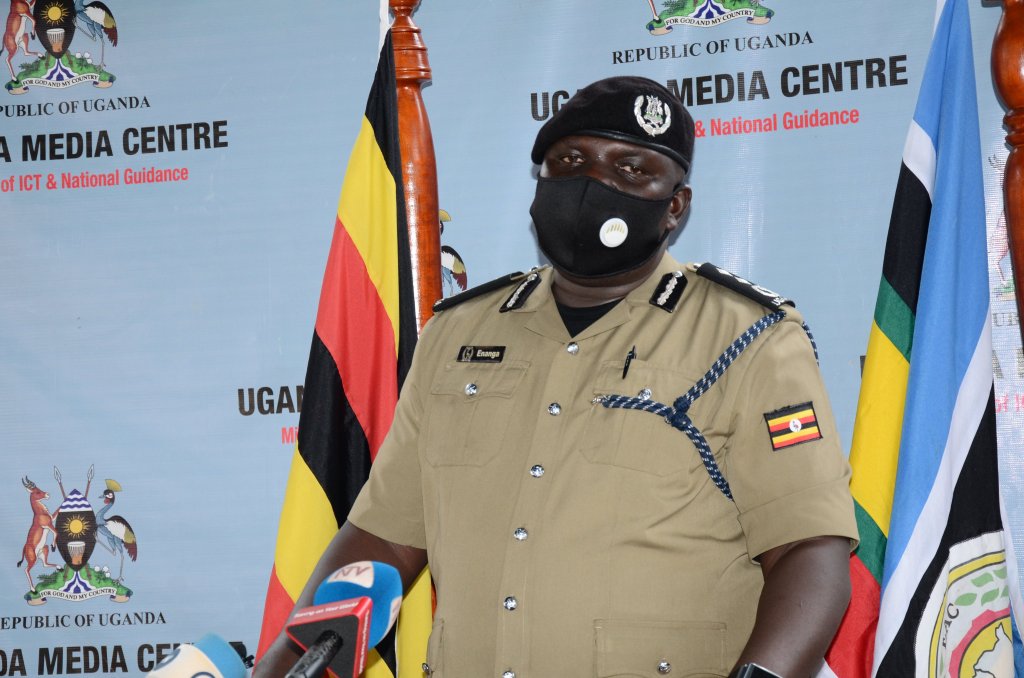 "Our task team had no choice left with them, but to release teargas to diffuse the volatile and dangerous situation instigated by the provocative conduct of the candidate and his aggressive team,' says Enanga.
On shooting the car tyres of Bobi Wine, Enanga explains that the presidential candidate refused to adhere to the route plan and decided to head to Jinja City before he got a cut off by security checkpoint.
"He drove through the checkpoint, almost knocking down a security officer which prompted them to shoot at his car tyres, thus deflating them," he says.
Enanga says NUP team should stop covering their mistakes by misinforming the public.
"We do strongly condemn the campaign strategies and tactics used by NUP because they are in total breach of the Electoral Commission guidelines aimed at preventing the spread of Covid-19, as well as the bail conditions given to him by Iganga Chief Magistrate Court," says Enanga.