The Independent Electoral commission (EC) summoned the ruling National Resistance Movement (NRM) Secretary General Justine Kasule Lumumba over violation of COVID-19 campaign guidelines.
The meeting was successfully held yesterday at the EC headquarters in Kampala. Lumumba says they addressed the issue of the large numbers of people that some of NRM candidates are meeting which is contrary to the ministry of Health guidelines in the fight against COVID-19.
"We had a fruitful discussion and it's on this note that I call upon our flag bearers not to gather crowds as this is in conflict with the guidelines and criminal prosecution can be taken against them.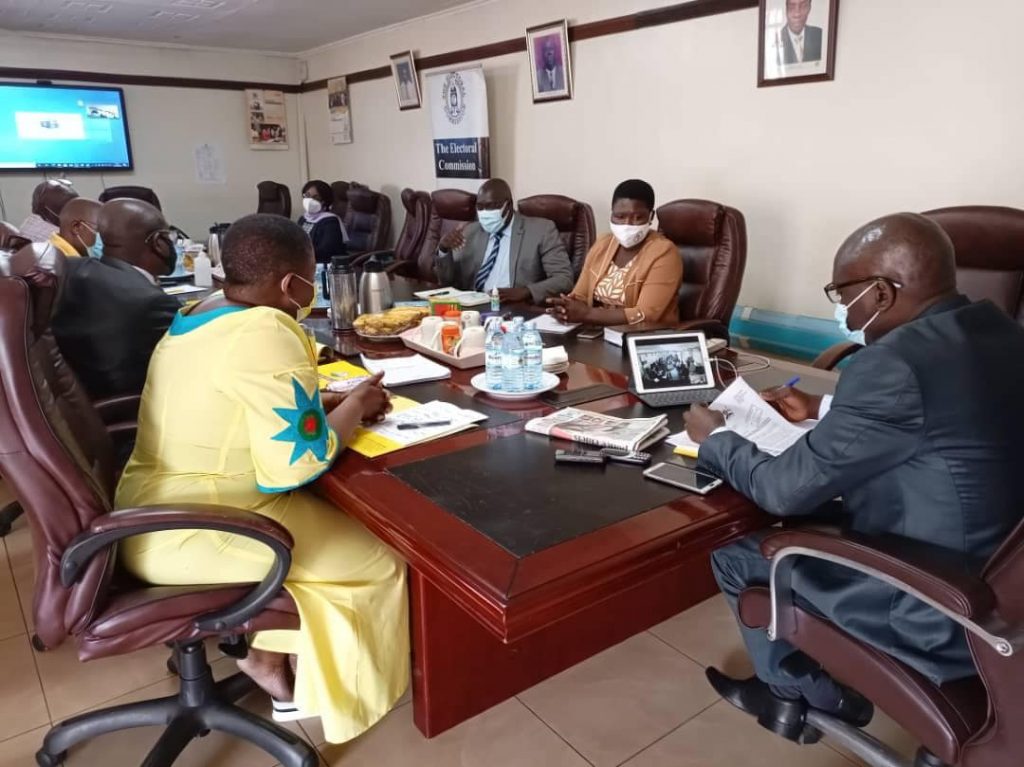 Please adhere to the guidelines, avoid crowds, wear masks and wash your hands – Covid is real," Lumumba says.
Lumumba's meeting comes days after EC met with presidential candidates Kyagulanyi Robert Sentamu alias Bobi Wine sponsored by National Unity Platform (NUP) and Patrick Oboi Amuriat sponsored by Forum for Democratic Change (FDC) over the same matter. After the meeting, Bobi Wine dared EC to also summon incumbent President Yoweri Museveni over his continued violation of campaign guidelines.
Additionally EC yesterday also met with the Secretary Generals from political parties that included; NRM, FDC, ANT and NUP. The political parties and electoral commission agreed in principle to work towards ensuring that the enforcement of electoral guidelines is seen to be applied equally for all presidential candidates; and also to create an environment that facilitate the scaling down on the levels of confrontation and belligerence between the political actors and security.