With Geosteady being the latest musician to convert from Christianity to Islam, Matooke Republic has compiled a list of celebrities that have in the past converted from Christianity to Islam
Geosteady

After being dumped and branded a 'Bedroom Flop' by Prima Karrdashi, his long time lover, singer George William Kigozi popularly known as Geosteady yesterday shocked many when he joined a list of other artistes who have converted to Islam.

Last evening, the excited singer took to social media to denounce his religion and follow the Islamic ways sharing a video with his fans and followers on his official social media pages confirming his conversion.

The 'Owooma' hitmaker took his 'Shahadah' at one of the mosques in the city and he was given a new Islamic name 'Hassan' Kigozi. Allahu Arkbar!
However, Geosteady is not the first musician to convert to Islam, here is the list of other musicians.

Jose Chameleone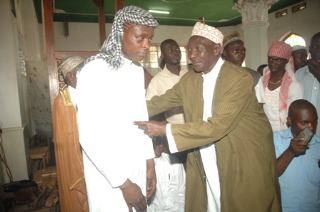 It should be remembered that in 2011 musician Joseph Mayanja popularly known as Jose Chameleone once converted to Islam and was even named Jaffar Gadaffi Mayanja and later converted back to Christianity due to pressure from his fans and family

Os Suuna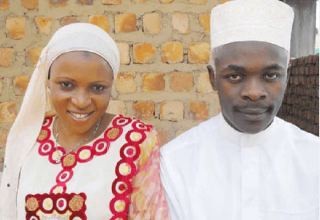 Remember musician Emmanuel Suuna popularly known as Omulangira Suuna, he also once converted from Christianity to Islam and was given the name Abdul Shakur despite the fact that he comes from a staunch Catholic family. He later revealed that converting to Islam was his biggest regret because it drove him backwards musically.
However in September 2019 Suna quit Islam, a religion he had spent close to five years in and returned to the Catholic Church because his father, Deogracious, was not at peace with his conversion.
Kadongo Kamu Singer Vincent Segawa.

Recently in 2020 confused Kadongo Kamu Singer Vincent Segawa who was a staunch catholic also converted to Islam and was named Luqman Ibrahim Ssegawa.