The minister of Investment and Privatisation Evelyn Anite has withdrawn the ambulance she donated to residents of Koboko Municipality last year ahead of the National Resistance Movement (NRM) primaries.
While handing over the ambulance to the municipal health department, Anite pledged to keep paying the driver. However, last week, the ambulance went missing from the parking lot of the facility.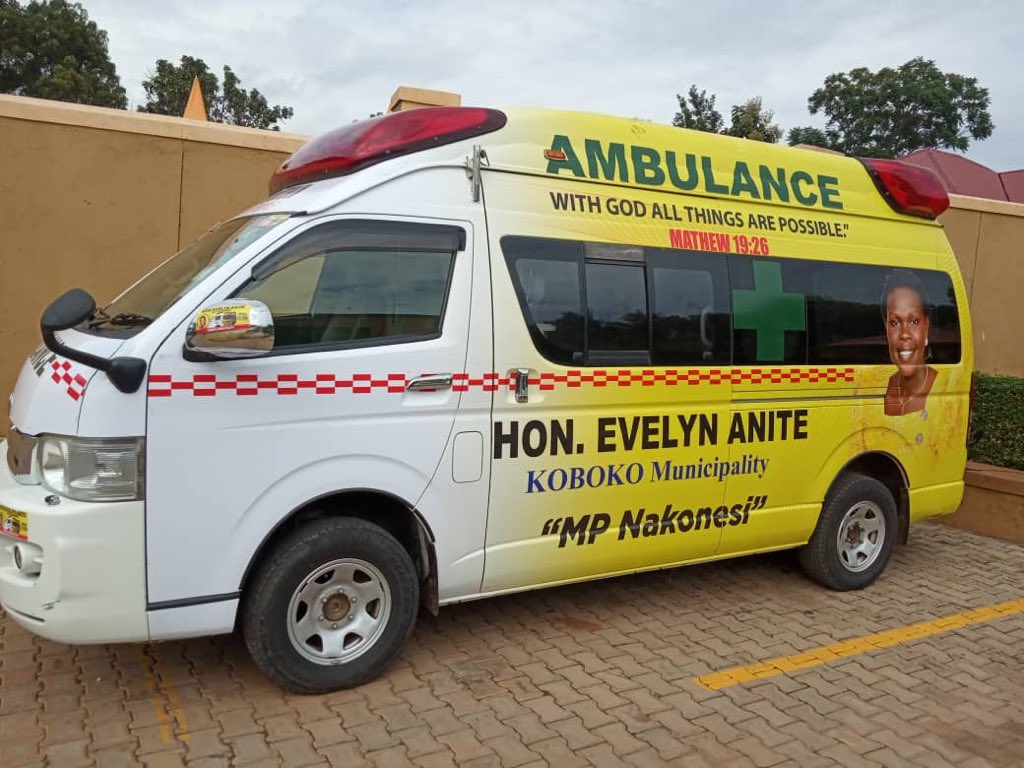 The district health officer, Dr Denis Oloya, confirmed that the ambulance has been returned to the minister and is now in Kampala.
The self-proclaimed 'Gateway to Koboko' was ousted by youthful Dr Charles Ayume in NRM primaries. Ayume went ahead to win the Koboko MP Seat even in the general elections.
The minister is yet to comment on the developments.