The National Unity Platform (NUP) leader Robert Kyagulanyi popularly known as Bobi Wine has asked Chief Justice Owiny-Dollo among other Justices like Mike Chibita and Ezekiel Muhanguzi to recuse themselves from his petition in which he challenges President Yoweri Museveni's victory.
According to Bobi Wine, Dollo has a close political contact with Museveni, Chibita was his (Museveni) private secretary for Legal Affairs for seven years while Muhanguzi is a relative to Security Minister Gen. Elly Tumwine.
Bobi Wine revealed that his lawyers have been collecting evidence and more is still coming in but the Supreme Court has rejected 250 affidavits they filed yesterday much as hearing of the petition has not started.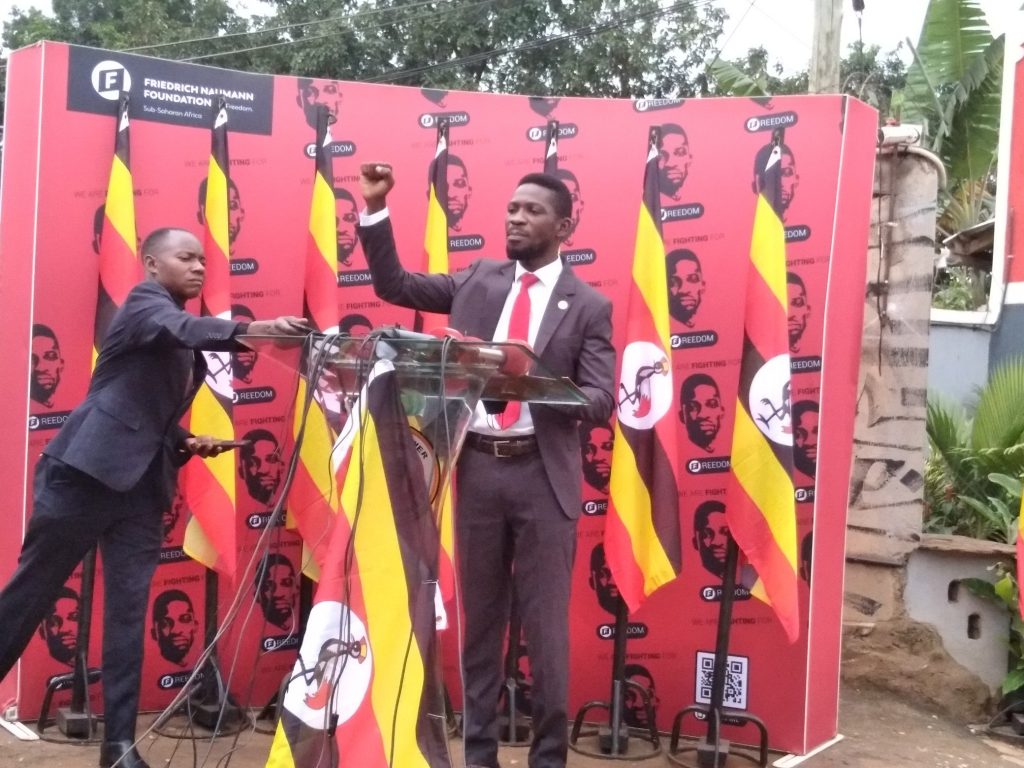 "We want to put the Supreme Court on notice that if this persists, we are not going to be part of that mockery, the next step is to take the matter to the public court," said Bobi Wine while addressing journalist at his party headquarters in Kamwokya this morning.
Bobi Wine's call to demand Dollo and colleagues to recuse themselves from the case comes just two days after controversial city Lawyer Male Mabirizi wrote a letter asking Owiny- Dollo the same claiming that he's unqualified to perform legal duties because of a conflict of interest as he has ever represented Museveni as a lawyer in 2006 when Dr.Kizza Besigye challenged his election victory.
On recent spate of abductions, the former presidential candidate disclosed that his party hopes to petition UN Human Rights on Wednesday over the on-going abduction of the party's supporters and leaders.