Uganda National Examination Board (UNEB) released the official examination time table for the 2020 Primary Leaving Examination, Uganda Certificate of Education and Uganda Advanced Certificate of Education. The examination process will run between February and 3rd May 2021.
On February 26, Senior Four candidates shall have the compulsory and mandate briefing and they start examination on March 1 2021 at various Schools with UNEB Centre numbers.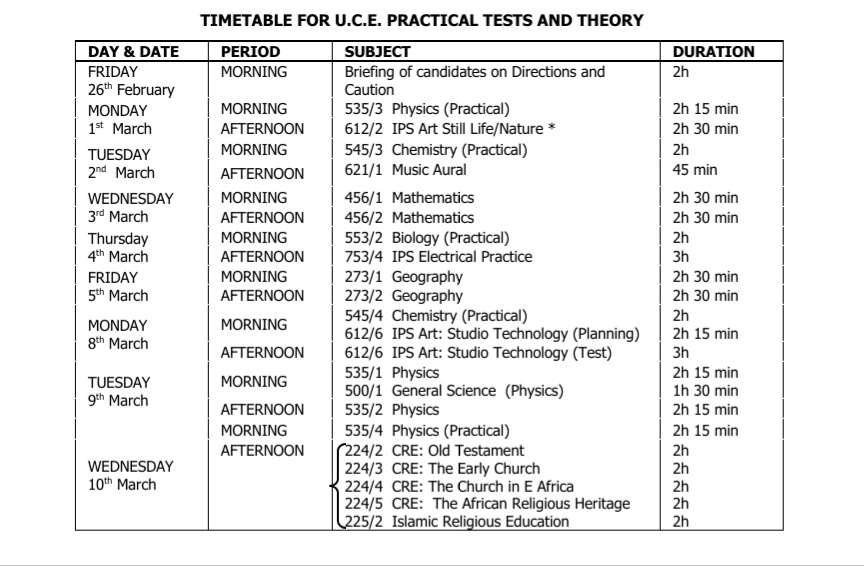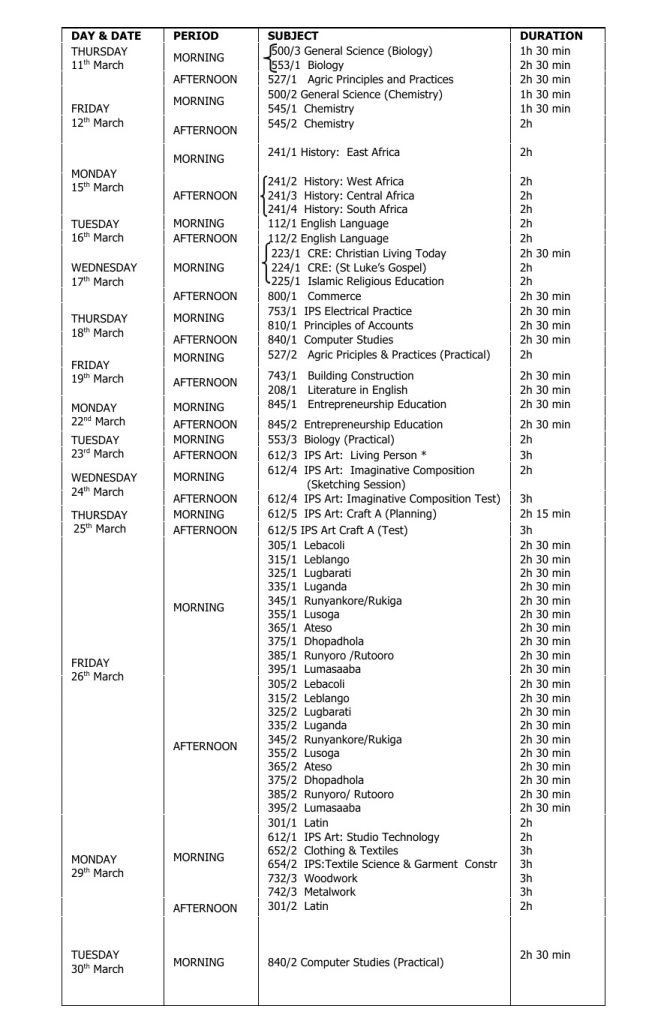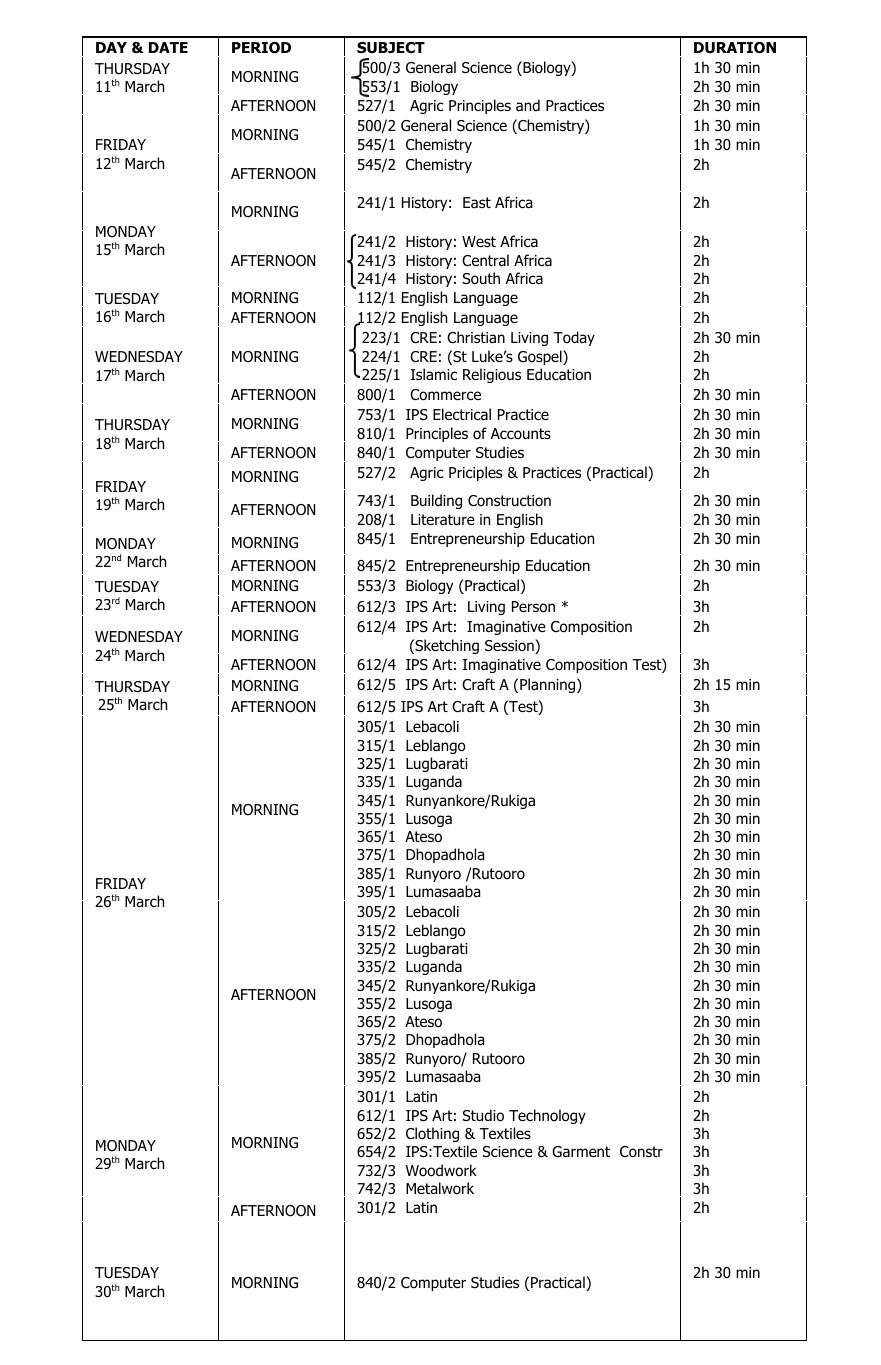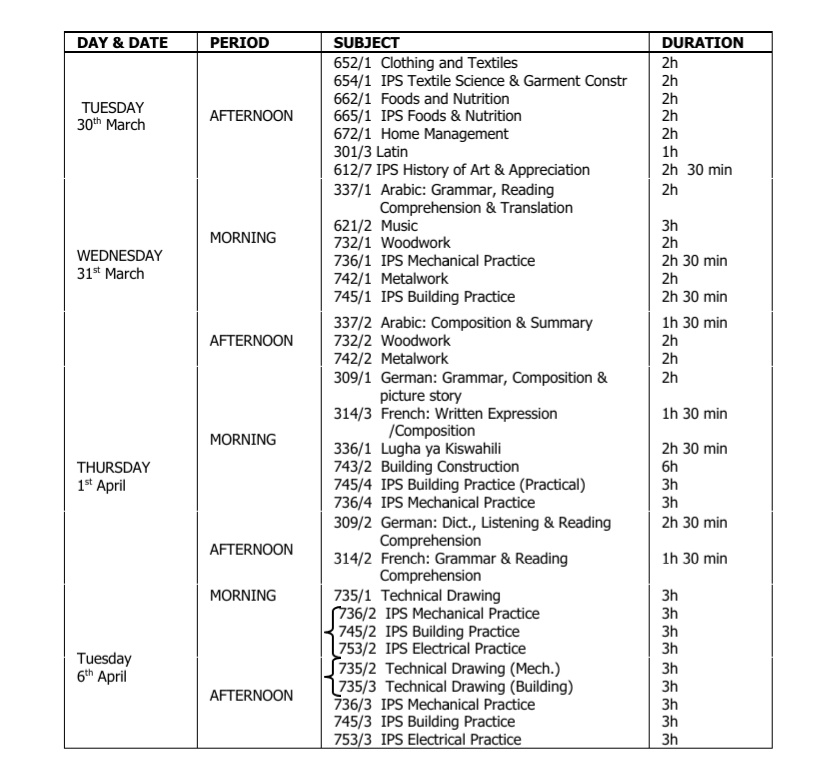 Then PLE and UACE briefings will follow on March 26th and April 9th 2021 respectively before embark on examination stipulated dates. Primary Seven shall sit their exams between 30 and 31 March and UACE students will have theirs between April 12 and May 3 2021.

While addressing media at Uganda Media Centre in Kampala, Dan Odongo, the UNED Executive Secretary asked students, schools and teachers not to get involved in any examination malpractice.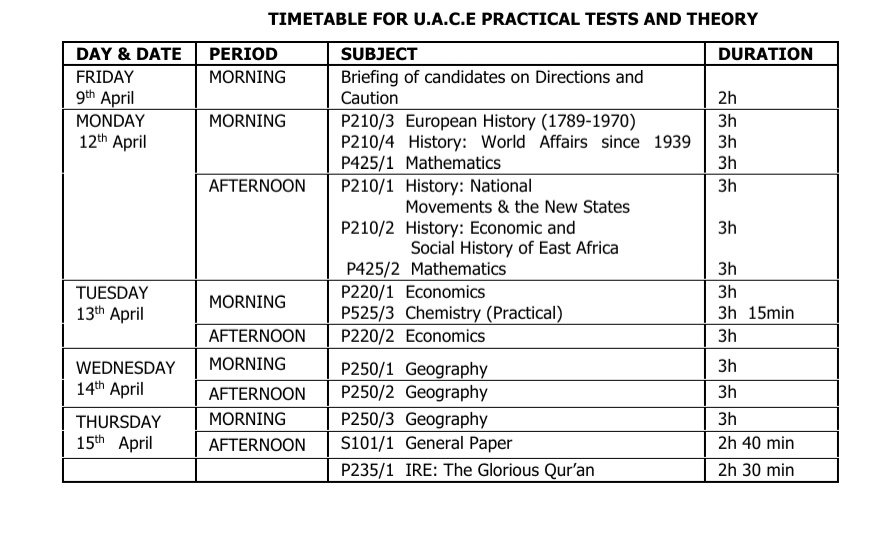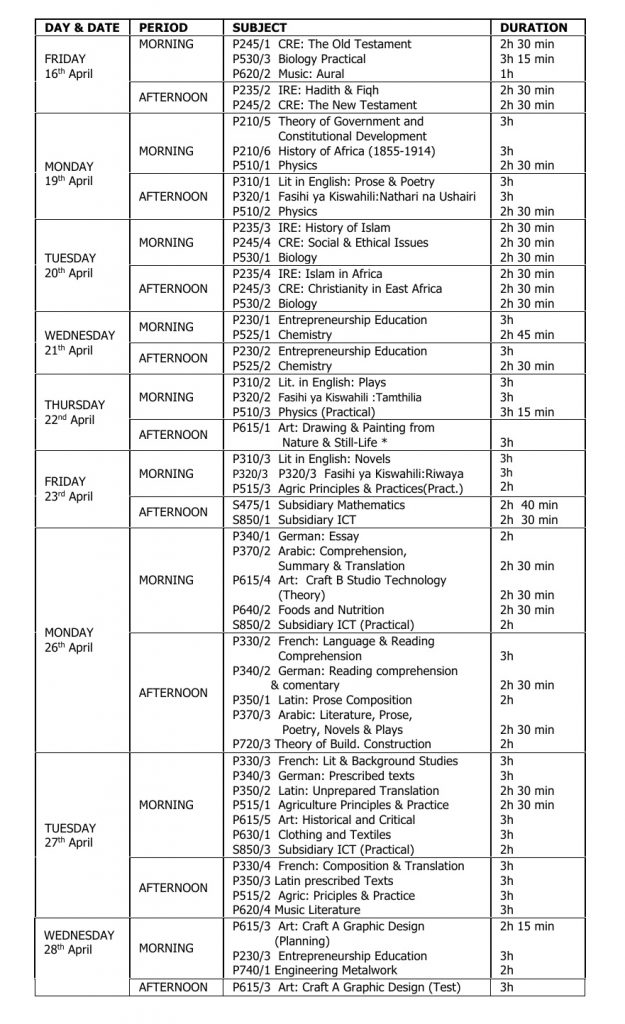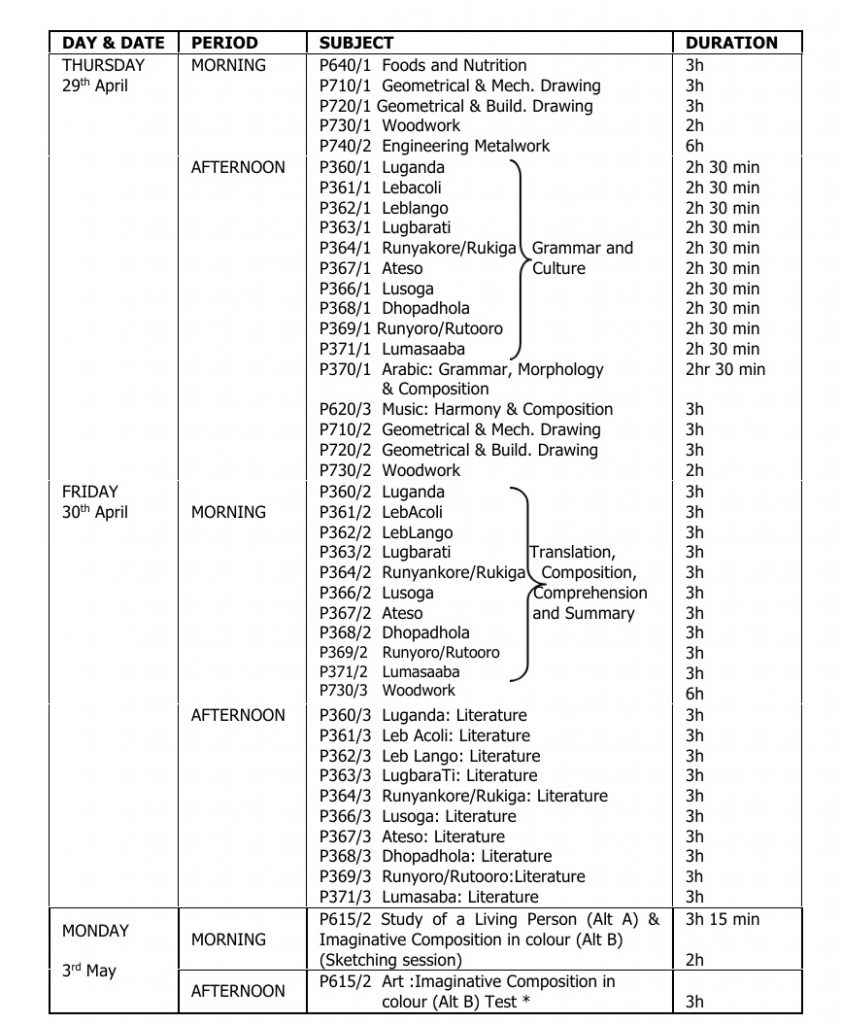 According to Dan Odongo, UNEB has a total of 1,181,965 expected to sit their final examinations of the year 2020. Of that number, 51.1% are females.
For PLE Males are 353,942 and females are 395,869 giving a total of 749,811 candidates. UCE will sit 166,294 males, and 167,481 females totalling to 333,775 candidates. As for UACE, they are 57,167 males, 41,212 girls giving a total of 98,379.