Famously known for his song double bed mazongoto ,Dr Hilderman is among the entertainers waiting to be sworn in as a legislators in the 11th parliament. He defeated Trade, Industry and Cooperatives Minister Amelia Kyambadde in Mawokota North constituency in the just concluded elections. In 2011, Hilderman recorded for the Minister a song dubbed Amelia which she ended up using during her campaigns.
Matooke Republic had an interview with the MP elect where he revealed his plans for the people of Mawokota North, why he chose to contest, the strategy he used to defeat a Minister and his plans for his party National Unity Platform and whether his fans should expect more music from him.
Who is Hilderman?
I'm Kiyaga Hillary Innocent born and raised in Mbute Kampiringisa village found in Kammengo sub-county, Mpigi District Mawokota County. I'm a graduate of performing arts where I attained my first degree in 2005 before Joining StrathMore University Nairobi for a postgraduate in Leadership and Management. I'm married to Cissy Settumba Kiyaga with whom we have children. I'm a musician and art/Music is my profession.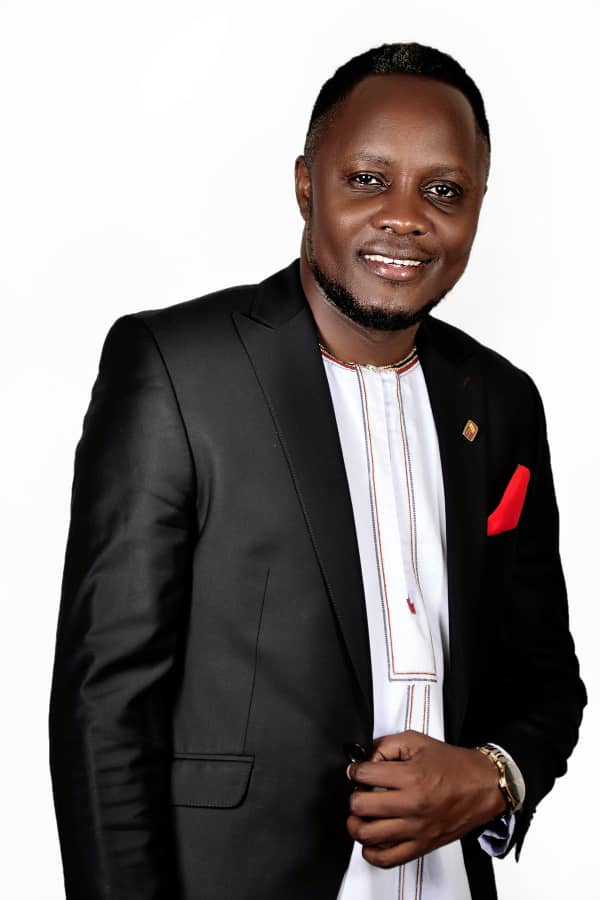 What motivated you to stand for the elections?
I was motivated to join politics because those I trusted with that job had continuously kept on disappointing the country. This country has been in the hands of professionals in public administration, political science, lawyers etc but their governance has not transformed us the common people (The Zunguliz or Ghetto people).
Like Bobi said, if Parliament refused to come to Ghetto we saw it important for the Ghetto going to Parliament to cement the Ghetto views and ideas. Above all our generation is now old, am clocking 40yrs soon meaning I have studied, observed, critic and watched events unfolding thus the inspiration. It's our time to directly direct our generation political Movie of our time.
Your win left many talking, how did you manage to win a minister?
Titles over scare Ugandans. Some of us who believe in ourselves are driven by confidence. Hon Amelia is human as me actually I could even be better than her but her opportunities, titles, positions brain-shakes you which I personally don't believe in. I won because of "believing in myself and the confidence".
What strategy did you use to win elections?
The strategy was simple- our campaigns were a people power movement. Whoever interpreted what people power meant won? You had to solicit for people's power. Majority of the incumbents had stolen away people's power, they had become governors, untouchables actually dictators of those who elected them. Mine was simple, the son of the soil had returned home to serve the community. No escorts, no celebrity status attachments, simple approach at every move i made. Above all being down to earth and respecting the law. As they broke the law, I maintained the law and the community was waiting to award marks.
Was it a sure win for you?
It wasn't a sure win ofcourse, I had gone into competition with a billionaire, incumbent with all state machinery around her campaign trail. "Baganda say ekiyita wagulu otega wansi ". We had to work strategically for the win.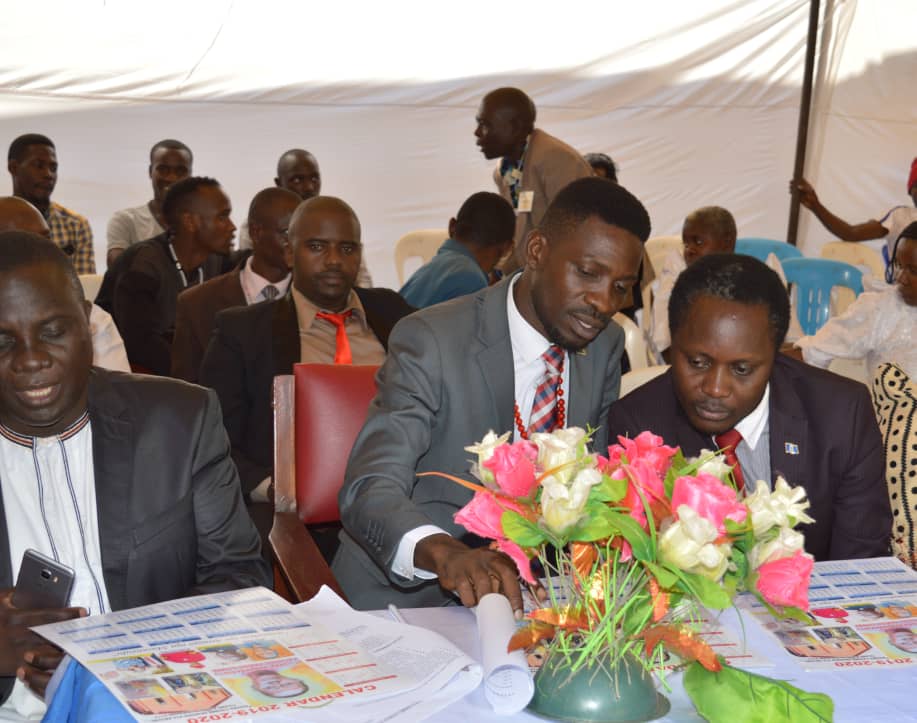 Do you attribute your success to the NUP wave or the confidence that the people of Mawokota have in you?
The NUP wave is a point however NUP got only 61 MPs out of the 200 and more it gave tickets. You mean the wave disappeared in other areas?
Not every NUP candidate went through though we respect our party's strength but still it was our responsibility to have it grounded in our areas because we became Kyagulanyi everywhere we were.
My president Kyagulanyi gave me a big push, he could follow up my campaigns and advise on a daily basis.
As a Member of Parliament for Mawokota North, What are you going to focus on?
There is rampant land grabbing in Mawokota. Before anything I love to have mawokotanian land safe with its people. Clean water per village and electricity is another. For the high unemployment rate of the youth, the youth livelihood projects shall awaken their efforts.
After swearing in ceremony I want to begin the talent search and youth empowerment activities before we set up skilling centres for them atleast at a district level.
What's your say about your party president's decision to with draw his election petition from the supreme courts of law?
Our party withdrawing the case was the best Move. We are in a government that is two faced. The organs of government show that they are perfect yet in actual sense they are not with the common people. There was need to have this clear to the world for the judiciary also to sort itself. Part of our party responsibility is awakening the inefficient departments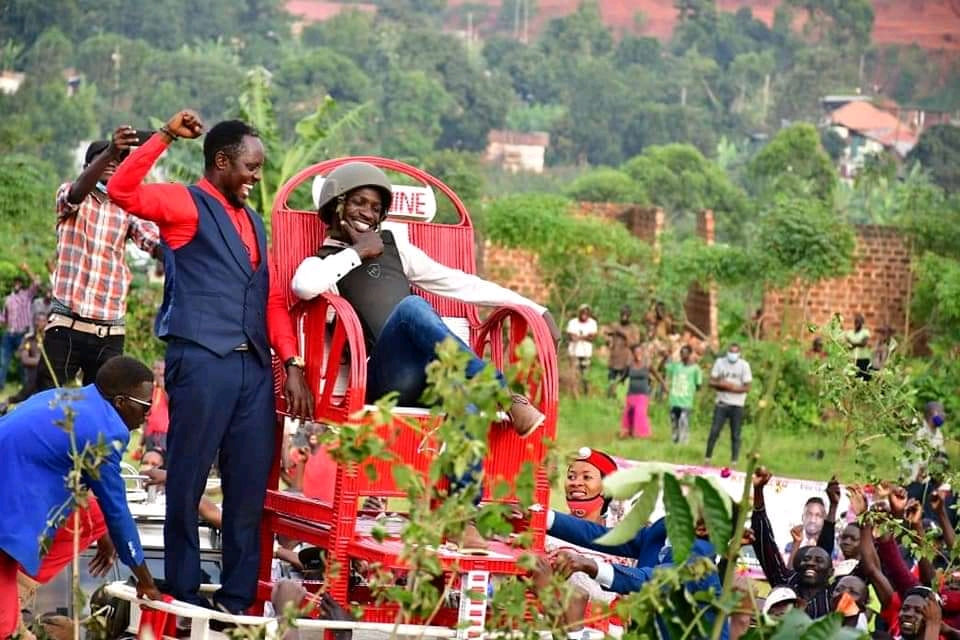 Why are you musically quiet? Your fans feel like you have forgotten them?
I'm not musically quiet. I am a very calculative animal. I had turned the age of seriousness not excitement. Musicians invest a lot of money in music but the returns on investment are shocking. Before joining music I had turned a businessman and the returns on investment were exciting than millions I was injecting in music industry for just excitement.
That's why I had started dropping a single song whenever I felt like but not so much dragged in music fulltime like it used to be when I was still in my 20's. We need to have music driven to a monitory appreciation level.
What do you want to the table that is better than Minister Kyambadde?
The minister was so much dragged to trade and industry affairs. My issues to Parliament are strictly mawokotanian driven. Am tabling the issues mawokotanians are sending me to table.
What legacy do you intend to leave behind?
About the legacy, I want to lead not to govern or rule. I want to be the people's leader to a common goal all the time. Nothing better than that.
How many terms do you intend to represent the people of Mawokota North?
TWO TERMS ARE GOOD FOR A GOOD LEADER and trust me I will maintain that actually for the time I have been in Mawokota nobody has ever succeeded after two terms. That's our constitution in Mawokota.
Do you've more ambitions in politics beyond being MP?
The MP elect didn't respond to this question.
Do you encourage more entertainers to join politics?
Politics is a calling. It's a very complicated territory that calls for soberness. So any entertainer can join provided they have the calling and are sober to serve.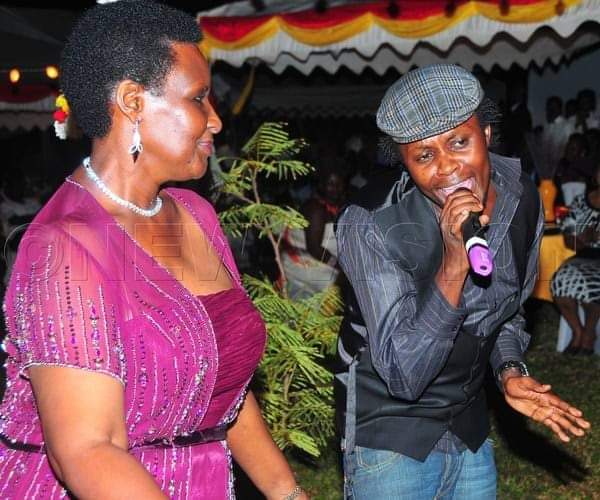 What's your relationship with Amelia like? By the time you sang Amelia, did you ever think you'd ever challenge her?
By the time I sung Amelia I never had the idea to join Politics. But God works in his ways, the lyrics in that song somehow had a warning that in case she does the negative anything else can happen. I think God meant what am seeing today. (Naye tomenya omutima nga abalala bwebakola) ate ye nagikwatako yet we sent her for otherwise
Sometime last year, there were laws concerning the arts, that were widely contested by artistes last year, what are your plans as a performing artiste to better the arts laws in this country?
There are going to be many laws about arts. The problem of art is with us Artists. Once we reorganize ourselves, burry the egoism, respect art leadership and demand for what is right in solidarity the rest is history. Only the organized win, so artists must learn.
What's your take on the Shs 300m given to MPs to buy cars? What do you plan to do with this money?
The 300m for cars, since am not yet there i can't comment because I just hear but the Mawokotanians will decide how we use it in case it comes in
What plans do you have to better your party?
For my party, I'm a head for not only my constituency but also Mpigi. We want to have a well-structured ground and it's us the leaders to make it happen. So am painting Mpigi red and trust me I began.