Last week photos of Tamale Mirundi's son Tamale Mirundi Jr was lying on hospital bed surfaced on social media. This was after he was attacked by unknown individuals who beat him to the pulp.
While appearing on STV, tearful Tamale Mirundi went on his knees and disclosed that his son Mirundi Jr was badly beaten on command of a 'goon' he identified as Iga who claims is a security operative.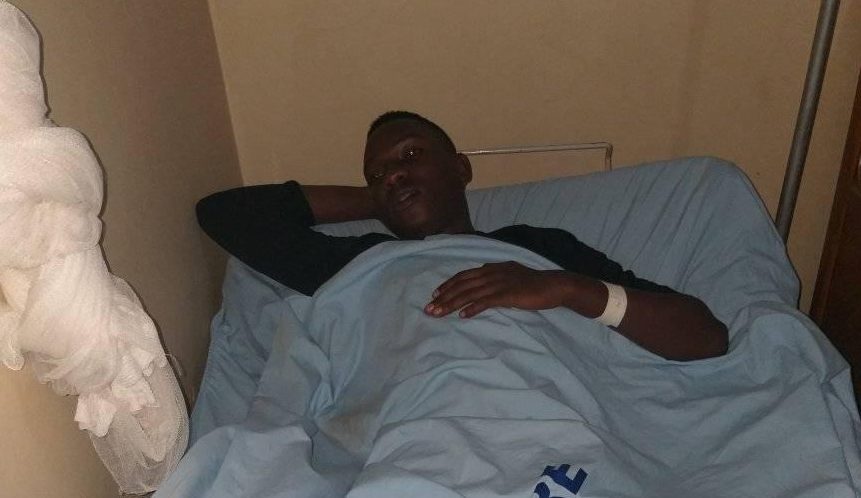 Mirundi said that his son's jaw was broken and is currently feeding through percutaneous endoscopic gastrostomy tubes and will not be able to talk for the next six months.
The outspoken current affairs analyst pleaded to former presidential candidate Bobi Wine and his NUP supporters to help him hunt down Iga who he accuses of commanding a military officer to beat his son. He also vowed to do the most to bring Iga to book.