First it was the holic pads then the Red Terrance bar, the Red events company now it's the Queen Karma boat. At this rate we are beginning to think Covid 19 has got nothing on the Sheebah Karungi.
Early last week rumors circulated on social media that the 'Malidadi' singer had added a luxurious boat on the list of the things that she owns. A reliable source told Matooke Republic that the boat was brought in last week.
Sheebah has today paraded her new boat on her social media platforms.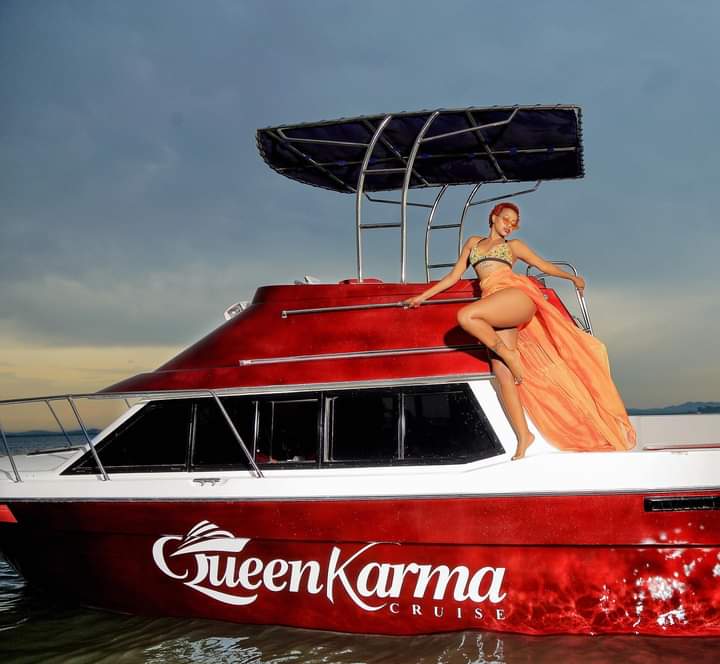 "The kind of life you want to live should be your biggest motivation. Welcome to Queen karma Cruise," Sheebah captioned the photos.
Even though the actual amount has not yet been disclosed t her boat is said to have cost the self-proclaimed Swagga Mama Millions of money.
According to Sheebah's post the boat will be available for bookings for lavish parties and boat rides. Sheebah joins the list of artistes like Bobi Wine and Peter Miles who own boats and often enjoy cruises on Lake Victoria.