Mark Swazza real name Lubinga Mark is an upcoming Ugandan recording artiste, singer, songwriter and entrepreneur. He attended several primary schools in Jinja before joining K.E.S secondary school Kasangati but later dropped out due to 'unforeseen' circumstances.
Matooke Republic sat down with him for an exclusive interview about him journey so far.
What first got you into music?
The ability to perform, write music and entertain people has always been a part of me so it was a huge driving force in me joining the industry although not professionally until 2019. I was always writing songs in class, freestyling with friends in school.
Who inspired you to make music?
I have a number of personalities that inspire me. The late Bob Marley, the ghetto gladiator Bobi Wine, the legendary Goodlyfe crew and pretty much anyone that made good music that inspired our generation inspired me as well.
How would you describe the music that you typically create?
My music is a fusion between the popular urban dancehall, Afrobeat and ragga. My songs like "Buli kimu Nina" and "Numba Numbe" are receiving numerous applauds for the unique sound created by me and my producer Qaeda.
What is your creative process like?
I first do freestyle before writing but I focus on things that get people inspired.
Who would you most like to collaborate with and why?
Burna boy has just won a Grammy; Wizkid has just won a Grammy so I'm looking up to them at the moment.
What would you be doing right now, if it wasn't for your music career?
A business man, probably a city tycoon but music is my only drug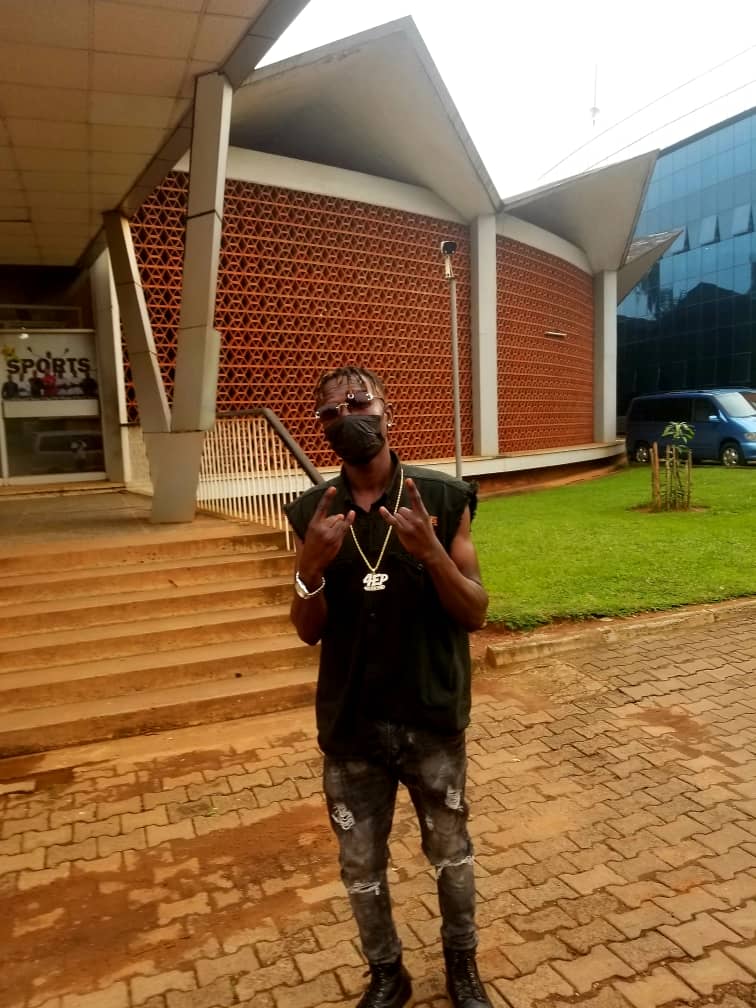 Which famous musicians do you admire?
If Nelson Mandela was a rapper….but I'd go with Luck Dube, Burna boy, Radio and Weasel, Washington, Bob Marley, Awilo Longomba, Timaya, Cassper Nyovest…the list is endless.
If you could change anything about the industry, what would it be?
If I was to change anything about the music industry it would be the level of respect and value given to upcoming artistes like Zeipa, Fogo, Luv data, DJs like Lito, Philo, Maker Breaker, Dj Dero and many others, Emcees like Mc Ken, Yankee, Vyper Mc, Mc Morgan, Mc Cadabra and many more, Producer's like Qaeda because they're all talented…But I'm sure they're gonna be up there with the best but if it were up to me it would be tomorrow.
What's next for you?
I'm busy planning on my Grammy, BET, Afrimma, MTV award and putting Ugandan music to the standard it was never before. All I need is to continue working hard and smart. I'm pretty sure I'm the most hardworking and determined guy out there.