The National Unity Platform leader Bobi Wine real name Robert Kyagulanyi together with his party officials have today visited the High Commission of the United Republic of Tanzania in Uganda where they signed the condolence book for the late President John Pombe Magufuli.
According to Bobi Wine, President Magufuli was not perfect, but he loved his country and his people.
"In only six years, he turned the fortunes of his people around and proved that one does not need to be in power for 30 or 40 years to develop a nation," Bobi Wine said.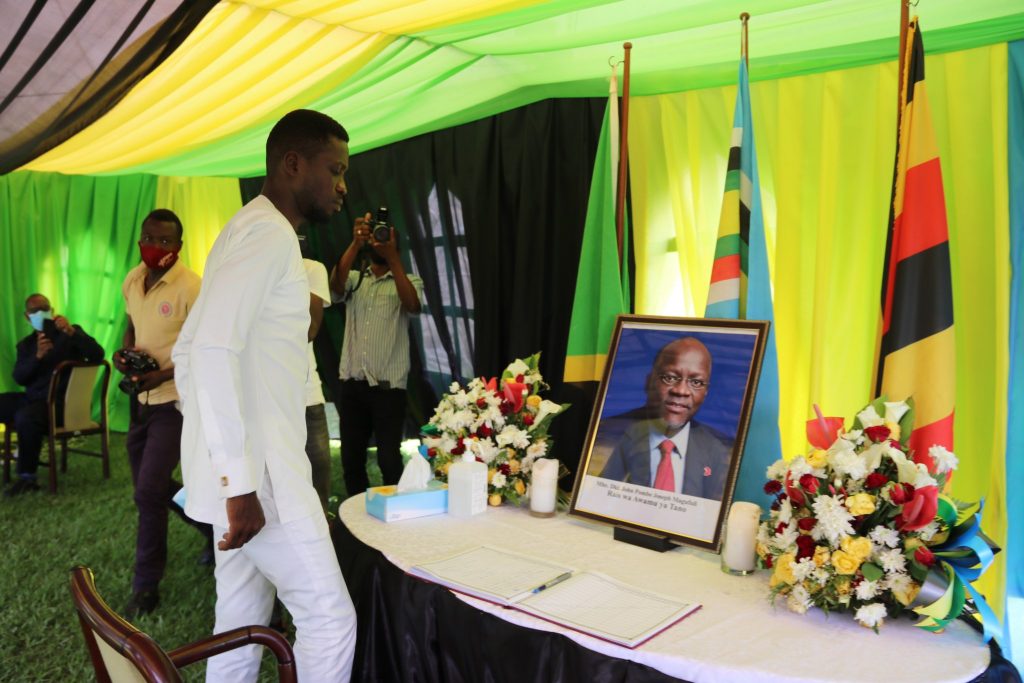 He added that; "We celebrate the fact that in the face of this incredible tragedy, Tanzania has kept to its tradition of peaceful transfer of power from one leader to another."
He urged that the new leadership of Tanzania to continue where President Magufuli stopped in terms of the development agenda, but also work hard to improve the enjoyment of rights and freedoms, especially for the opposition.