The Kabaka of Buganda Ronald Muwenda Mutebi II has called for immediate unconditional release of all political prisoners in different detention facilities across the country that were arrested during and after elections.
In his Easter message, Kabaka Mutebi said that no one should ruin anyone's constitutional right to support a candidate of his or her choice. He asked God to calm down the anger, shame and pain of leaders not to persecute those who did not support them during the recently concluded General elections.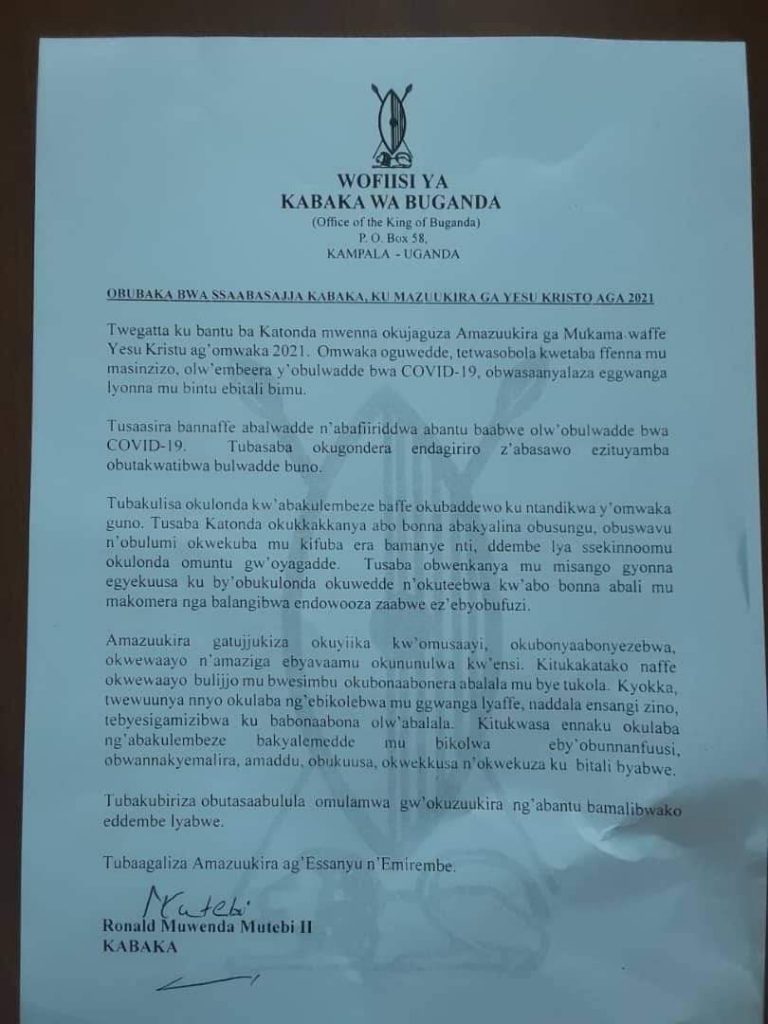 He also called for fair hearing of the election petitions saying; "We want to see justice arising from all election court petitions."
Kabaka Mutebi said that Easter period is a time for everyone to reflect on why Jesus suffered to save the world.
"Let the resurrection of Jesus remind us that he shed blood, faced persecution to save the world," he said.