Kampala Lord Mayor Erias Lukwago is in Nairobi for further treatment. According to a facebook post by his deputy Nanjura Dorreen, Lukwago was referred to Nairobi for further management of his health situation.
"Following a recurring dizziness, persistent abdominal discomfort and severe chest pain despite attending several medical facilities in Kampala including Lubaga Hospital, Platinum Hospital, Case Hospital, Norvic Hospital among others, the Lord Mayor was referred to Nairobi Hospital for further management," stated Nanjura
She also said that the mayor traveled to Nairobi earlier this week.
"Consequently, he traveled to Nairobi earlier this week, arrived safely and was checked into Nairobi Hospital. I spoke to the Lord Mayor today morning, he is stable and undergoing numerous tests," added Nanjura.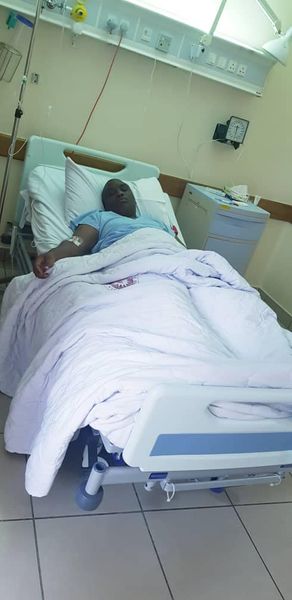 Last week on Monday, Lukwago's sugar levels went down and was rushed out of church during the requiem mass of the deceased Archbishop of Kampla Dr, Cyprian Kizito Lwanga.
This is not the first time Lukwago is being admitted in Nairobi Hospital, late last year Lukwago had to cancel his mayoral campaigns as he was admitted at Aga Khan hospital .