President Museveni has on appointed Sofia Jjuko Nalule, the National Woman MP representing people with disabilities as the new Equal Opportunities Commission (EOC) Chairperson.
Jjuko replaces embattled former Chairperson Sylvia Muwebwa Nabatanzi Ntambi.
Joel Cox Ojok has been appointed as Vice Chairperson while Denis Tumusime, Zaidi Ibrahim Edema and Sr. Mary Wasagali have been appointed as members of the commission.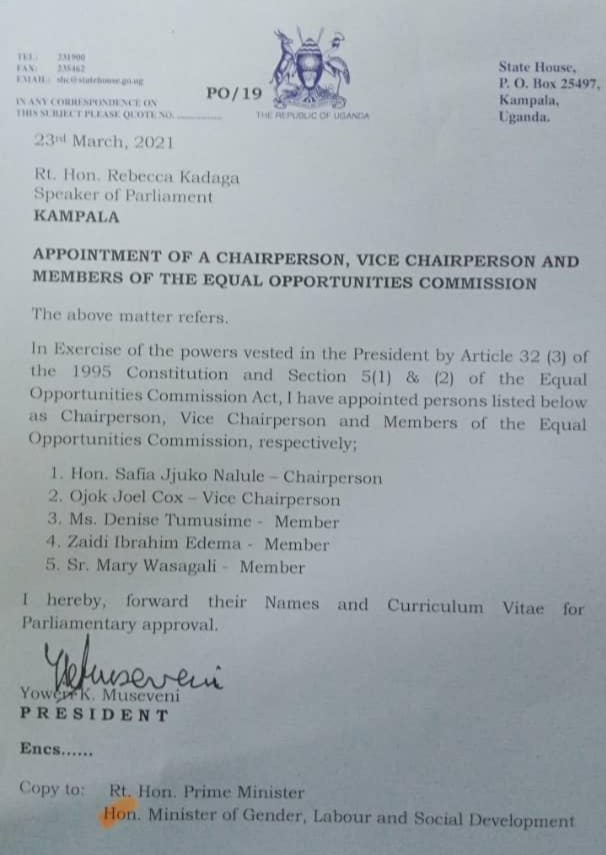 "By virtue of powers vested in the President by Article 32 (3) of the 1995 Constitution and Section 5(1) & (2) of the Equal Opportunities Commission Act, I have appointed persons below as Chairperson, Vice Chairperson and Members of the Equal Opportunities Commission, respectively " the President wrote.
In a letter dated March 23 to Speaker of Parliament Rebecca Kadaga, the President forwarded their names and Curriculum Vitae for Parliamentary approval.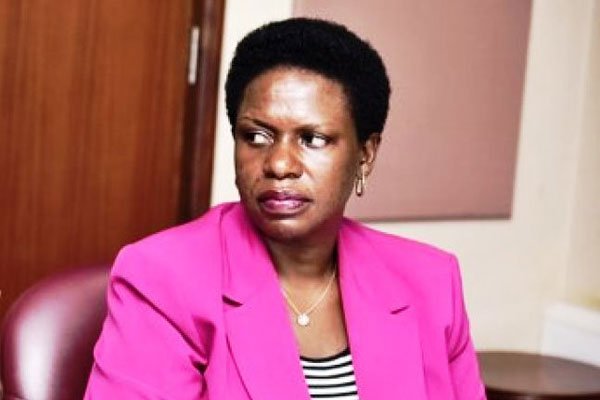 Nabatanzi's contract run out in December last year at a time she was battling corruption-related charges before the Anti-Corruption Court in Kololo, Kampala.
In what was seen as a move to sanitize her image from the corruption and neglect of duty charges, Nabatanzi swore a deed poll earlier this year, changing her name form Sylvia Muwebwa Ntambi to Sylvia Muwebwa Nabantanzi. She was mostly commonly referred to as Ntambj in negative media stories.