Last week Kampala Lord Mayor Erias Lukwago was transferred to Nairobi Hospital for further management following a recurring dizziness, persistent abdominal discomfort and severe chest pain despite attending several medical facilities in Kampala including Lubaga Hospital, Platinum Hospital, Case Hospital, Norvic Hospital among others.
Shockingly social media was yesterday flooded with news announcing his death. FDC party came out and refuted the developments saying Lord Mayor was stably recovering.
Through his social media today, Lukwago has given an update about his health condition.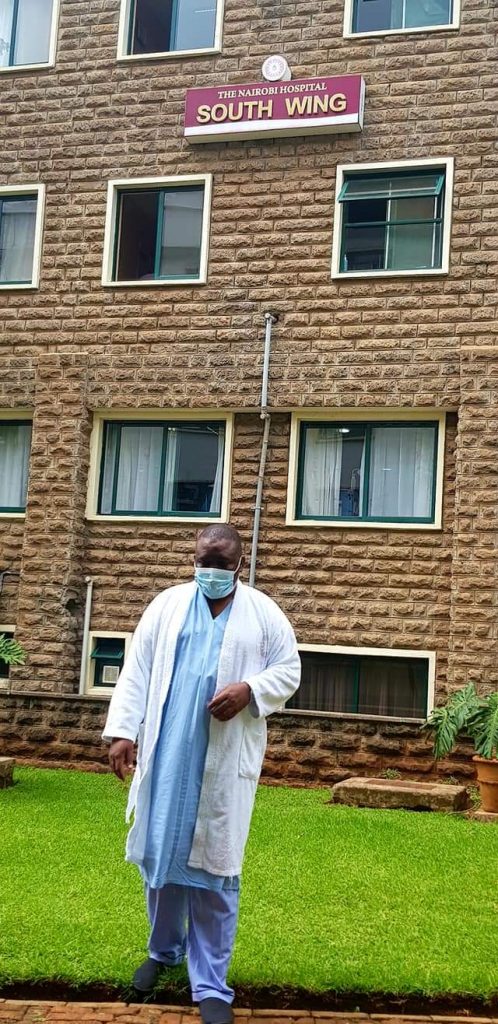 "Having a health walk within the confines of The Nairobi Hospital. Currently in a stable condition and on course to full recovery, praise be to the Lord of the Universe.
I will always be grateful to the comitted team of physicians and health workers at The Nairobi Hospital led by Professor Godfrey Lule and to you all, dear friends, for your spirited concern and prayers. Looking forward to returning home in a couple of days, In Sha Allah. God bless you all," Lukwago said.
This is not the first time Lukwago is being admitted in Nairobi Hospital, late last year Lukwago had to cancel his mayoral campaigns as he was admitted at Aga Khan Hospital.