Former presidential candidate Mugisha Muntu from the Alliance for National Transformation (ANT) has said that the current regime has successfully crushed the spirits of Ugandans to an extent of now buying them out like goats in the market.
Speaking during the ANT electoral review workshop in Ankore region, Muntu said that Ugandans have become desperate that they can now take any amount offered to them by the opportunistic regime.
"Even if such a person is given all the money, they cannot develop. Our biggest task as ANT when we take over power will be building confidence of our people," said Muntu.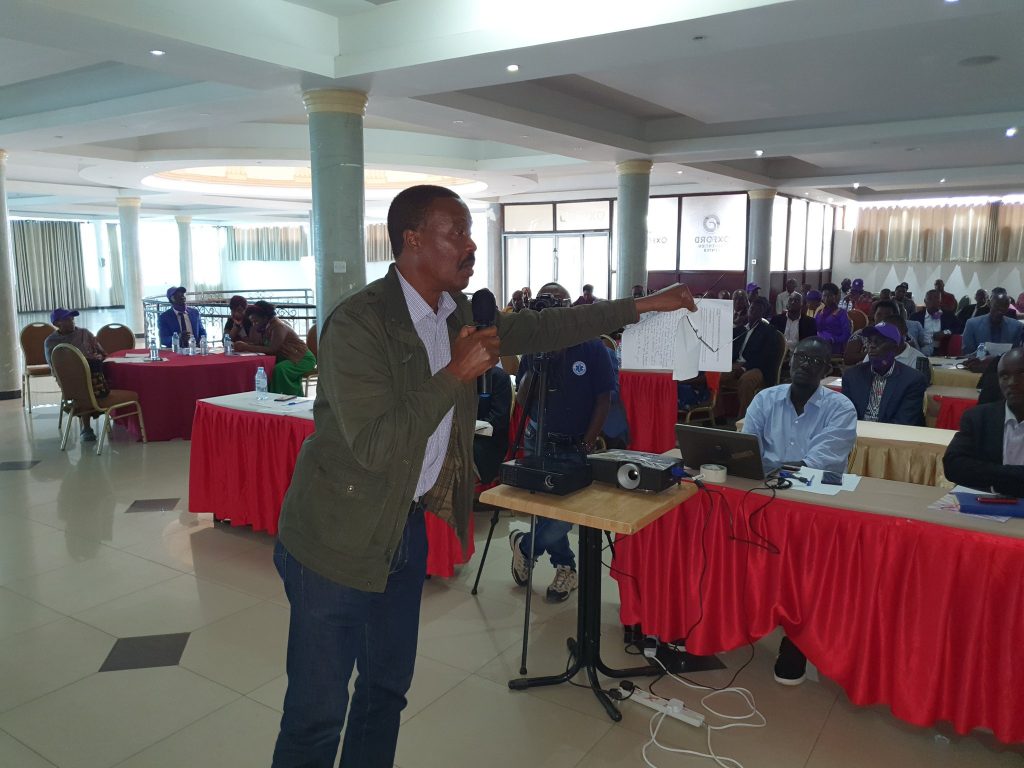 According to Muntu, in Uganda, things are upside down as the crooks walk freely with their heads up while the honest men and women are hiding themselves. He has vowed reverse the trend when ANT is voted into office in the next election.
Muntu belives that the challenges his party went through during the previous election were preparing them to be resilient and better leaders.
"We should not be frustrated. ANT is a powerful force. We are punching beyond our weight. We are building ourselves to be what we say and this is how we intend to distinguish ourselves from any other political group," he said.