Uganda's top leading labour export company, Premier Recruitment Limited has today announced more jobs for Ugandans to work as taxi drivers in Abu-Dhabi.
According to the company, the drivers selected for the jobs will be deployed to Abu Dhabi earning monthly salary of Shs3 million.
"Those successful will be deployed to Abu Dhabi and each will be earning three millions per month. But this offer is only for males between the age of 25-45," says the company.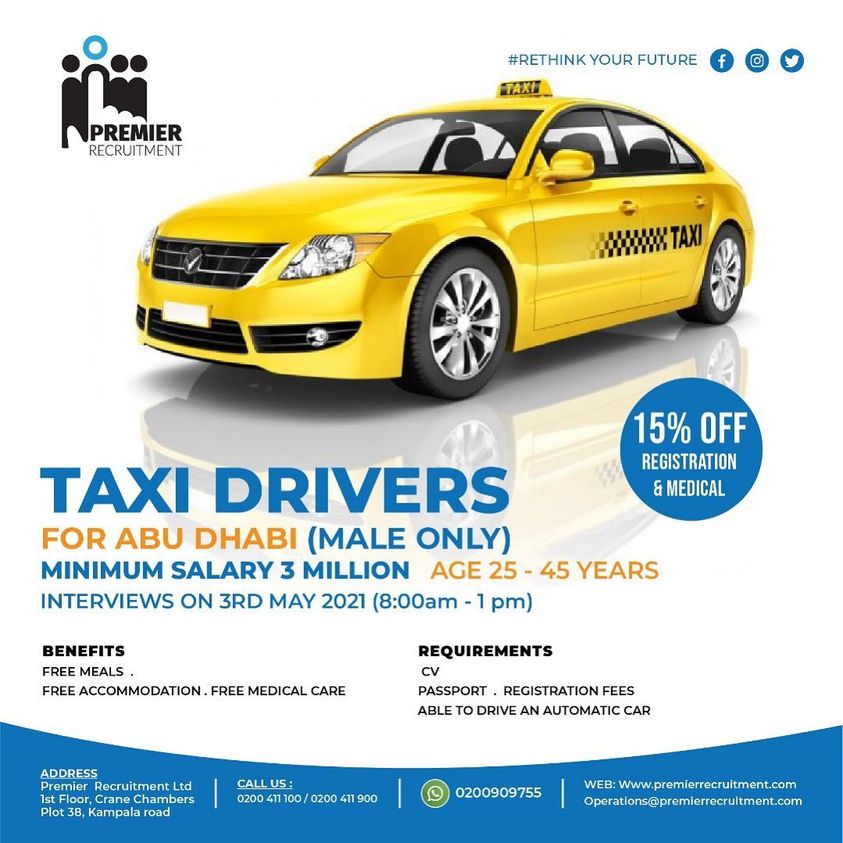 Successful candidates will get other privileges such as; free Meals, transport, accommodation, Medical Insurance among others.
Interview dates for those interested will be conducted on May 3 2021, from 8am – 1pm.