As social media in-laws continue demanding for a child, the unbothered songbird Rema Namakula is one of the happiest human beings under the sun as she will be celebrating her 31st birthday in a couple of days.
The 'Sili Muyembe' singer will be celebrating it with hubby, Hamza Ssebunya, daughter Aamal Musuuza and her In-laws!
The best moment is that all this came as a surprise package, the 'oli Wange' singer shares.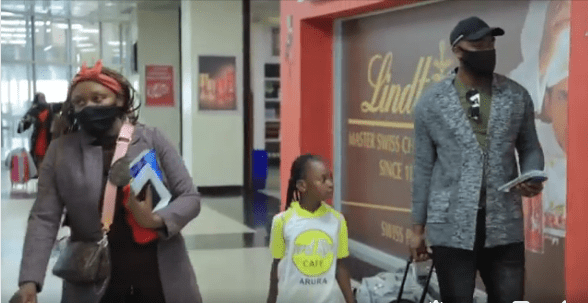 The singer claims that the only clue she had was that they would be flying out with only hubby Hamza and Aamal but as soon as they reached the airport, she was nearly in tears when her eyes landed on already waiting In-laws.
"When I prayed for family, I didn't know what Allah had in stock for me. As always, I thought I was traveling with my husband and our Aamaal. I had no idea that my sweet husband and wonderful In laws had planned to travel with us for my birthday gate-away…Allah I'm forever grateful," she posted.
The couple has been together for one and a half years .