Opposition strongman and four-time presidential candidate Dr Kizza Besigye is today celebrating his 65th birthday and sections of Ugandans have taken to social media wishing him a happy birthday.
Among them is another former presidential candidate and NUP President Bobi Wine real name Robert Kyagulanyi. Bobi Wine shared a photo of them (him and Besigye) and captioned it with a long appreciation message.
Bobi Wine thanked Besigye for remaining committed in the pursuit of Uganda's change of government.
"Thank you for showing us the way, and preparing us for the treatment we receive from the dictatorship.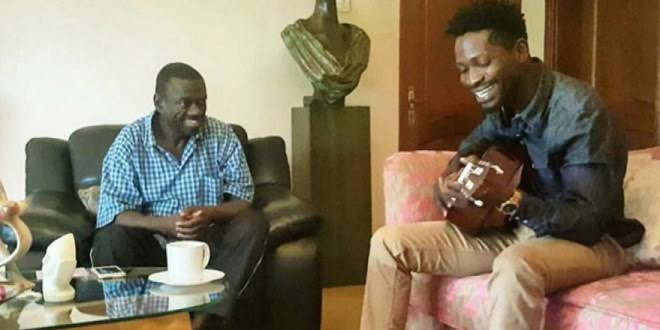 When we took this picture shortly after the 2016 election, you were under house arrest. We spoke about our country and how to put an end to the humiliation of our people. It's conversations with you and other comrades that woke me up and gave me reason to stand up and fight.
I hope that like you, I can inspire more people to rise up and join this cause for our country's redemption. The journey has been long and bumpy. Hopefully, it will end in victory. God grant that you live long enough to see a New Uganda which you have devoted your entire life to," said Bobi Wine.
As Matooke Republic, We wish you more life Dr Kizza Besigye.