Goldstar Insurance has announced a partnership with Hisense Uganda to insure electrical appliances.
Goldstar's Electronic Appliances Policy will cover accidental damage and theft for up to three years.
The partnership was announced at a press briefing this morning at the Goldstar offices at Crane Chambers in Kampala.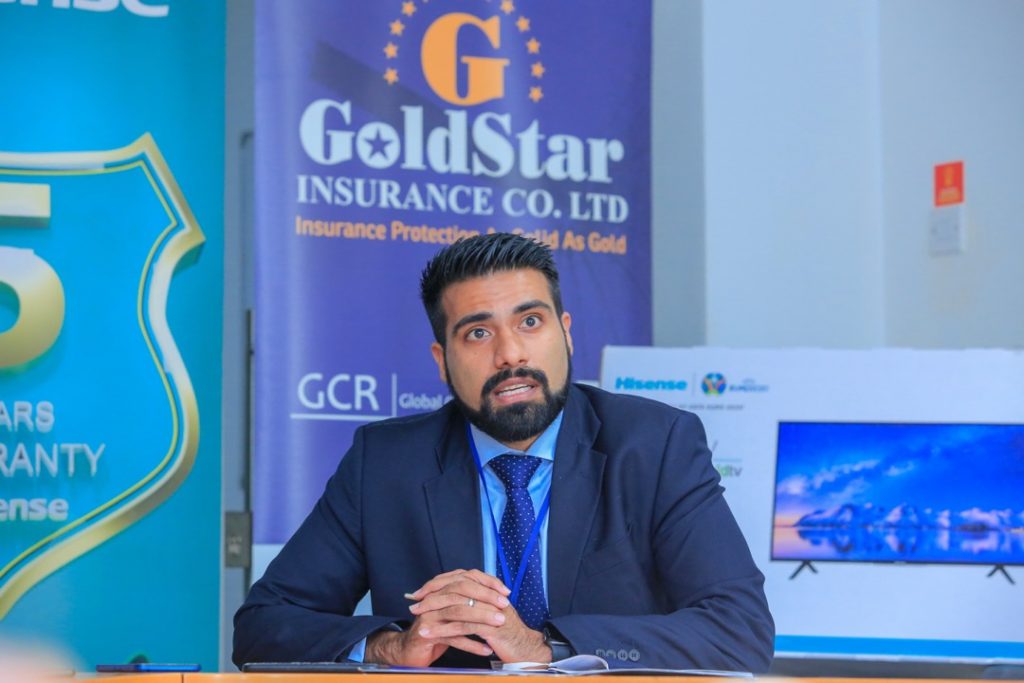 "The electronics cover will also greatly perceptions on insurance uptake in the country," Mr Jay Sakaria, the Goldstar Business Development Manager said.
Hisense Uganda's Sales Manager Moinuddin Muhammed said that in cover, which is in addition to the five year warranty Hisense offers will give more value to the customer.
The cover applies to customers buying appliances from six Hisense showrooms in Kampala.