Just before we could get over the proposal photos, Canary Mugume has today officially visited (Kukyala) Sasha Ferguson's home. Being a muganda ,the beautiful Sasha wore a green gomesi with crystal like details while Canary donned a suit. Veteran journalist Andrew Mwenda was among the people that escorted Canary.
Last month Canary pulled a gentleman's move and proposed to Sasha. The two have been together for more than six years and are said to have met when the then WBS TV Teen's club presenter Sasha was only 17 years old.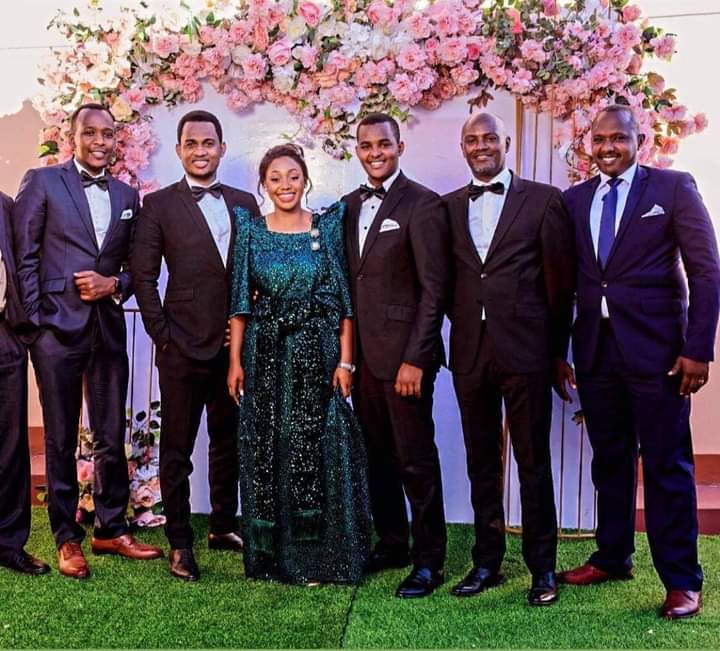 After this first visit we can confirm that the two are on the road to legalizing their union.