The year 2020 will be remembered for ushering in a certain unwanted guest. One that caused unrest of untold proportions, one that ravished economies and ultimately tested the functionality of the global healthcare system. Uganda wasn't spared. It goes without saying that the COVID-19 Pandemic has truly stretched us. But as the saying goes, every cloud has a silver lining as the pandemic has birthed many innovations as people try and come up with solutions to the gaps exposed. Cambridge Health Medical Center – Bweyogerere branch which was officially launched on Friday, 7th May 2021 is one of these.
As the pandemic hit hard, a big responsibility lay in the hands of private healthcare providers to compliment the already-bloated public health facilities. Even worse, with the advent of lockdown restrictions, the need to take healthcare services closer to the masses became more apparent as people were forced to walk miles to access basic healthcare. Among many others, this is one of the reasons for the opening of Cambridge Health Medical Center – Bweyogerere Branch according to Dr. Vicent Bakyenga, the Director.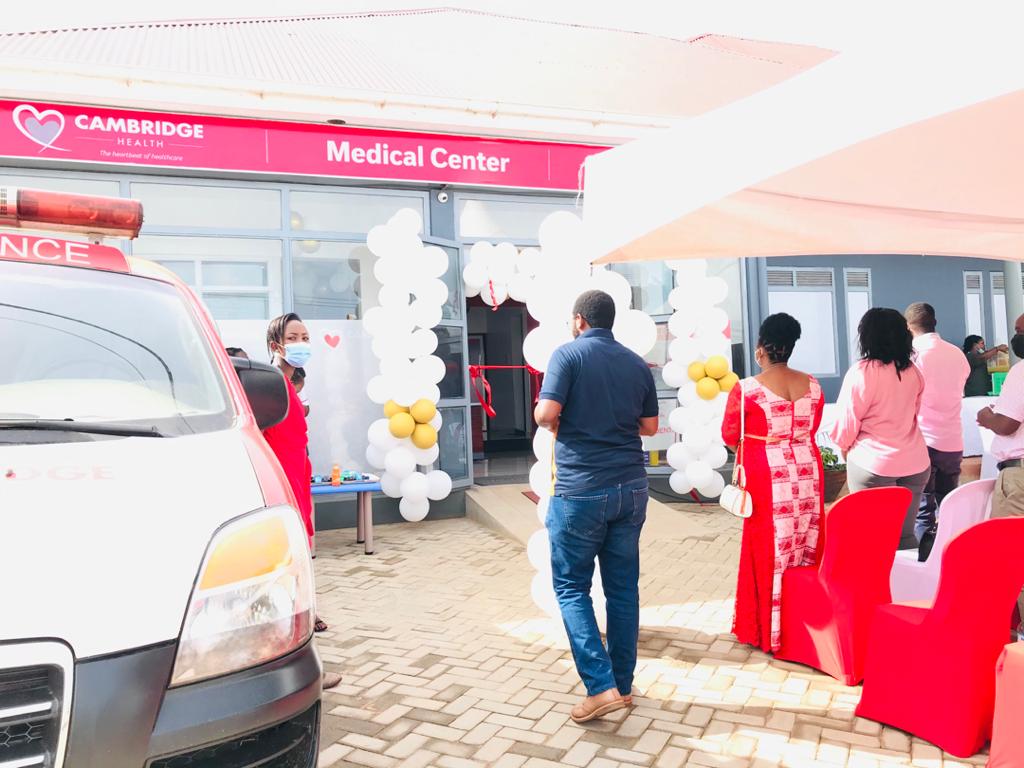 A modern facility with state-of-the-art facilities and well-qualified medical personnel with a wealth of experience, Cambridge Health Medical Center has officially graced Bweyogerere City. This marks their second major branch adding to the already-popular main branch located at Forest Mall – Lugogo. Dr. Vicent Bakyenga of Cambridge Health Medical Center had this to say; "While we always had plans to expand our footprint beyond Lugogo, the pandemic brought with it an urgency to bring premium healthcare further beyond the central business district". "While we have adapted our healthcare service to accommodate online consultations, telemedicine and drug deliveries, face-to-face interaction between doctor and patient still remains most ideal" he added. He further explained that Cambridge Health Medical Center's core service is premised upon having a familial bond with the patients and a keen focus on preventative medicine.
Cambridge Health, Bweyogerere branch has a striking similarity to the main branch in terms of look and set up. It boasts of a full-blown laboratory, Ultrasound Scan, Pharmacy numerous treatment rooms, specialist clinics including Dermatology, Pediatrics and more. Just like Cambridge Health Forest Mall, the facility also allows medical card holders of insurers including Prudential, UAP Old Mutual, IML, AAR, IAA, Sanlam & GA Insurance.
The Lugogo branch is well-known for its premium and timely healthcare service. It is therefore safe to say that people of Bweyogerere and surrounding areas are in for the premium healthcare treat too. Cambridge Health Medical Center is a subsidiary of Cambridge Health Inc.