As President Yoweri Museveni prepares to be sworn in for his sixth term as President of Uganda tomorrow Wednesday, May 12 at Kololo, there has been an increase in the security deployments in Kampala, Wakiso and all other major towns across the country.
Amongst the spots that are enduring heavy security presence is residence and offices of former presidential candidate Robert Kyagulanyi alias Bobi Wine.
Earlier today, neighbours to his offices in Kamwokya woke up to heavy military and police deployment who are patrolling the entire area. For his residence in Magere, a beefed up security team started camping there yesterday.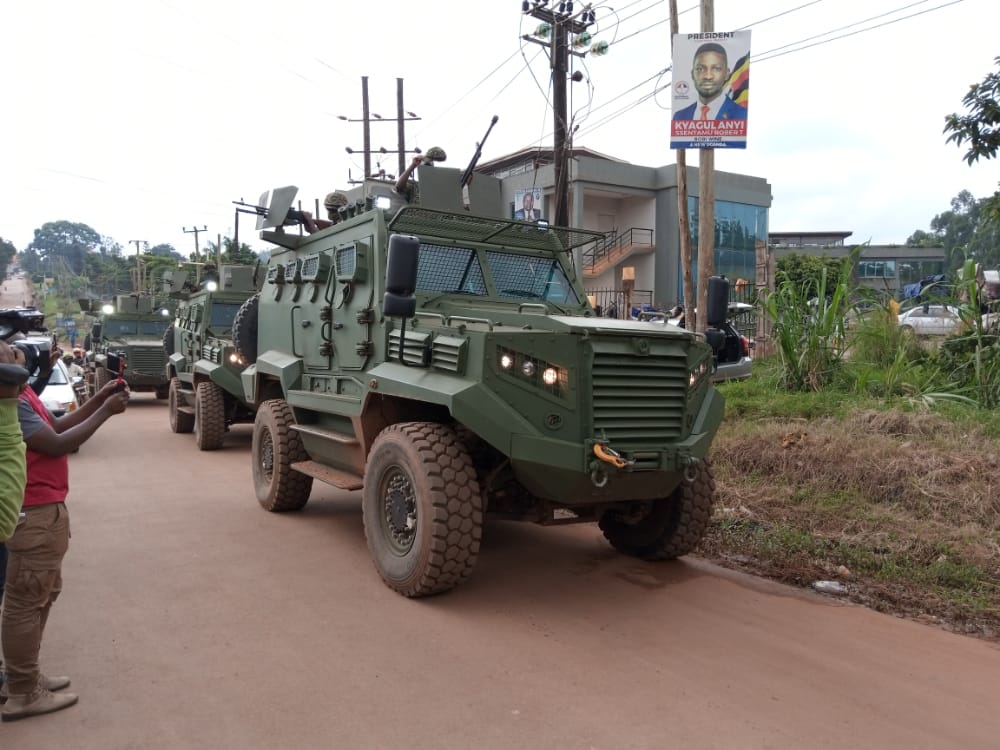 Bobi Wine claims that military operatives are arresting many of his supporters and fellow leaders. Nonetheless he urges his camp to remain calm and just endure the panic from the regime.
"This all speaks to one thing: those we fear actually fear us the most. They are trying to intimidate us because they are intimidated," says Bobi Wine.