President Yoweri Museveni has been sworn in for his sixth- five-year term as President of Uganda. Museveni arrived at the Kololo Independence Grounds for the swearing-in ceremony, accompanied by First Lady Janet Museveni.
He then inspected the guard of honour before taking the presidential oath of office, amid chants from guests.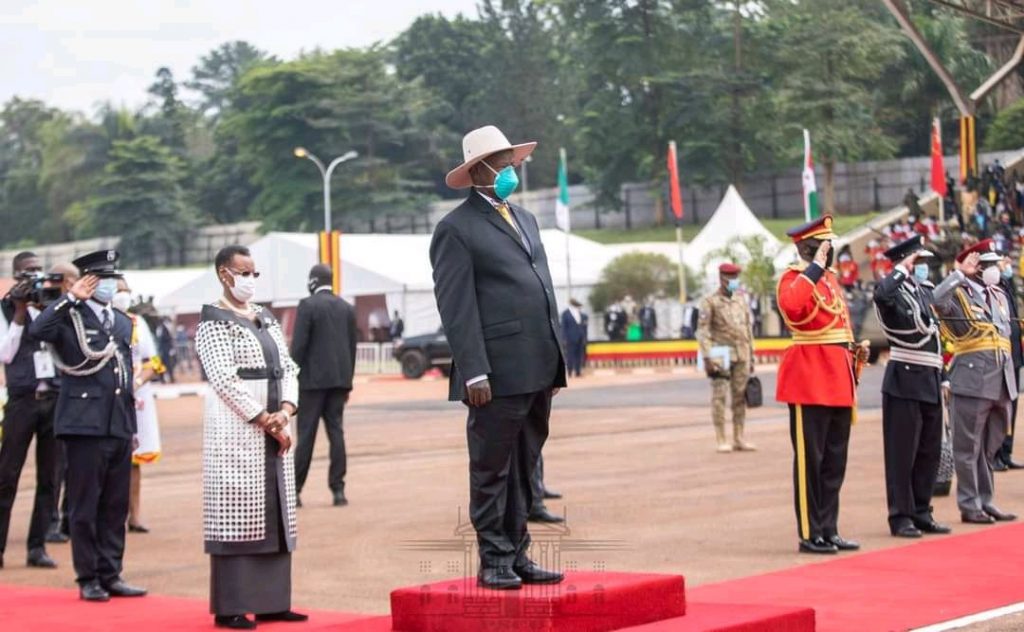 "I Yoweri Museveni swear in the name of the Almighty God that I will be faithful and bear true allegiance to the Republic of Uganda and that I will preserve, protect and defend the constitution, so help me God," Museveni said.
He then received the instruments of power from Chief Justice Alfonse Owiny-Dollo. He will now preside over the country from 2021- 2026.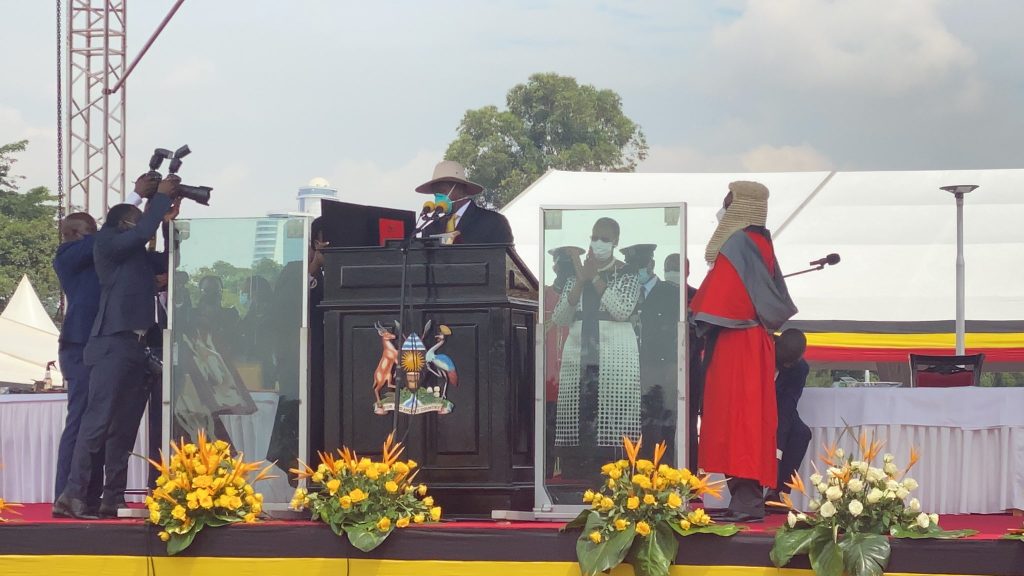 Several African Heads of State were in attendance including Kenya's President Uhuru Kenyatta, Tanzania's Samia Suluhu, Zimbabwe's Emmerson Mnangagwa, Somalia's Mohamed Abdullahi Mohamed, South Sudan's Salva Kiir, Namibia's Hage Geingob, Ghana's Nana Akufo Addo, DRC Congo's Felix Tshisekedi, Évariste Ndayishimiye (Burundi), and Alpha Conde (Guinea).
Museveni was declared winner of the January 14 polls with 5.85 million votes (58.64%), while main opposition candidate Bobi Wine got 3.48 million votes (34.83%).