A total of at least 10 African heads of state have arrived in Uganda ahead of the swearing-in ceremony of President Yoweri Museveni.
Museveni will be sworn in as President of Uganda for the sixth term meaning he will be extending his stay in power to 40 years. He has been in power since 1986.
21 Heads of state are expected to attend his inauguration but between yesterday on Tuesday and today on Wednesday, 10 have arrived and were all received by State Minister for Foreign Affairs Okello Oryem.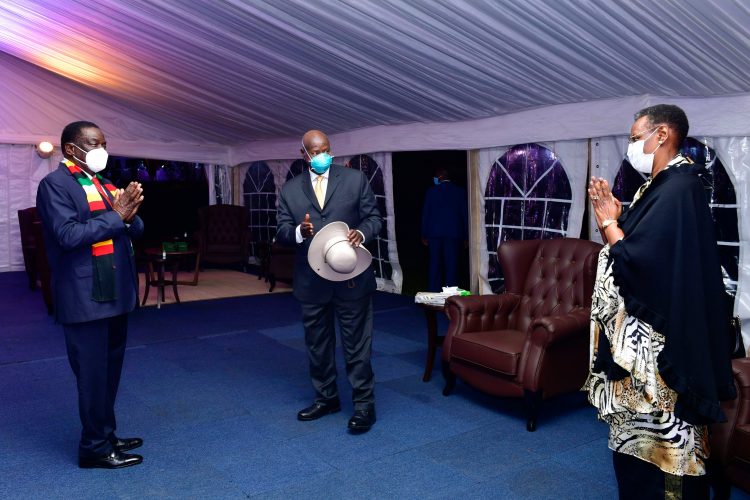 The presidents who have arrived to witness the event include; Uhuru Kenyatta (Kenya), Évariste Ndayishimiye (Burundi), Mohamed Abdullahi Mohamed (Somalia), Emmerson Mnangagwa (Zimbabwe), Salva Kiir (South Sudan), Hage Gottfried Geingob (Namibia) and Alpha Conde (Guinea).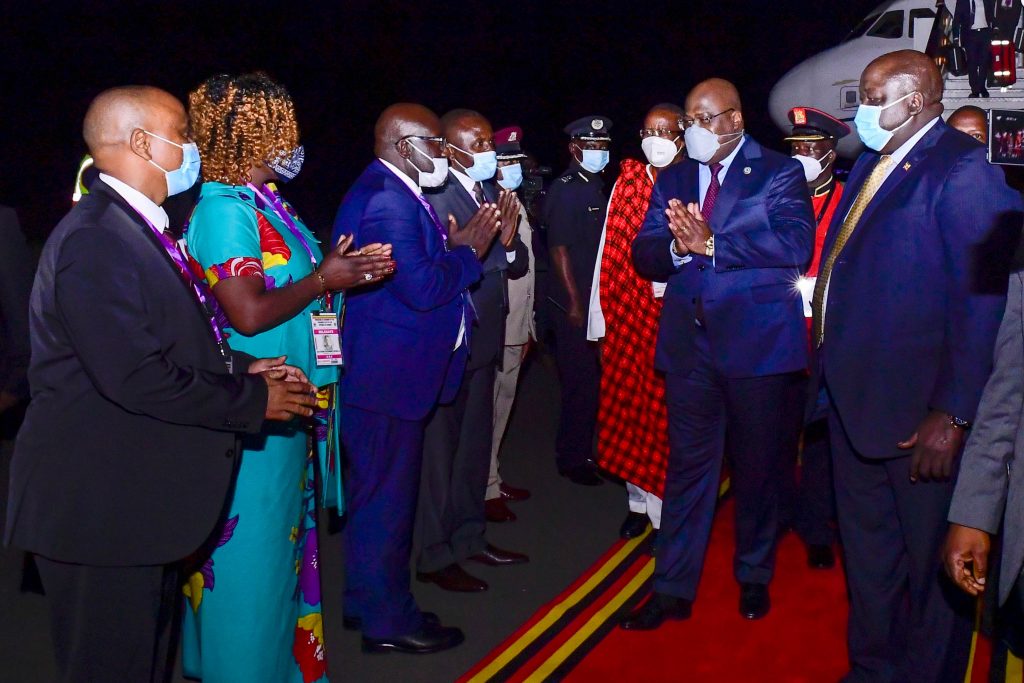 Others are Sahle-Work Zewde (Federal Republic of Ethiopia), Félix Antoine Tshisekedi Tshilombo (Democratic Republic of Congo), Nana Addo Dankwa Akufo-Addo (Ghana), and Samia Suluhu (Tanzania).
Despite opposition members in Uganda deciding to shun the event, government expects about 4,000 guests.