Billionaire businessman Dr. Sudhir Ruparelia has today received his second shot of the AstraZeneca vaccine from UMC Victoria Hospital, the first private hospital to be accredited by the Ministry of Health to administer the Oxford AstraZeneca COVID-19 Vaccines.
Last month Sudhir joined the accumulating number of Ugandans who have already taken the COVID jab as he took his first jab from UMC.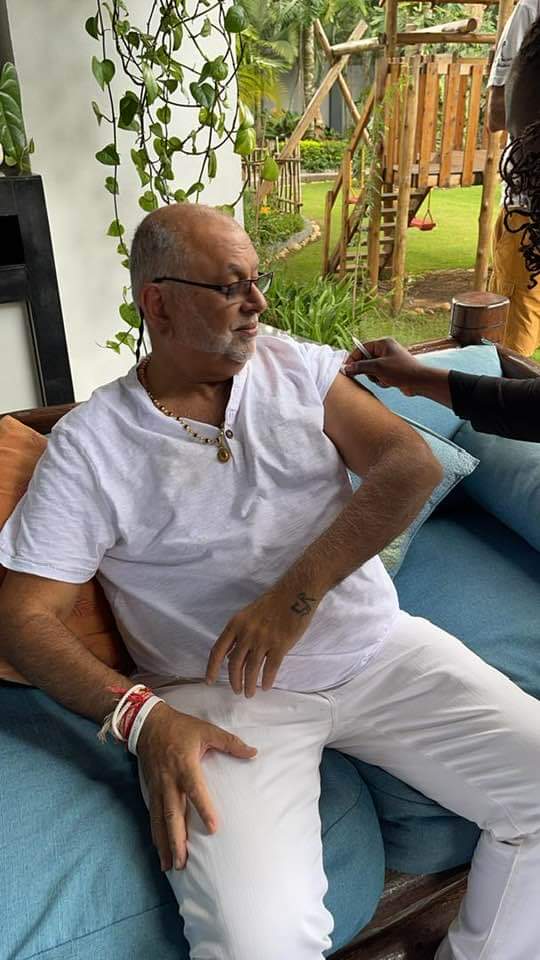 Uganda kicked off its first phase of the vaccination against COVID-19 with the limited 964,000 doses got through donations to be administered to high-risk groups, including frontline workers.
To date 440,483 people have been vaccinated against COVID-19. The health ministry has today reported 80 new cases of COVID-19 out of 2,424 samples tested. The cumulative confirmed cases are 42,859.
Active cases on admission at health facility are 83, total COVID-19 deaths stand at 347 while the cumulative COVID-19 recoveries are 42,429.