With Hon.Jessica Ababiku from Adjumani district being the first Member of parliament to be sworn in to Hon. David Livingstone Zijjan of Butembe , Jinja being the last MP elect to swear in, the four day inauguration ceremony has successfully ended with all the 529 MPs sworn in.

The ceremony that started on Monday May 17 to today Thursday May 20 saw the MPs making fashion statements, forget about Papa Wembe's double belt pants, the legislatures showed up and showed off.
Matooke Republic compiled some photos of the MPs whose choice of outfits stood out.

Below are the photos

We begin with Hon. Musherure Sharts Kutesi who replaced her father Hon. Sam Kutesa as the MP Mawogola North in Ssembabule. The Honorable opted for a classy look. From the colour choice to the details of the dress, Hon. Musherure nailed the look.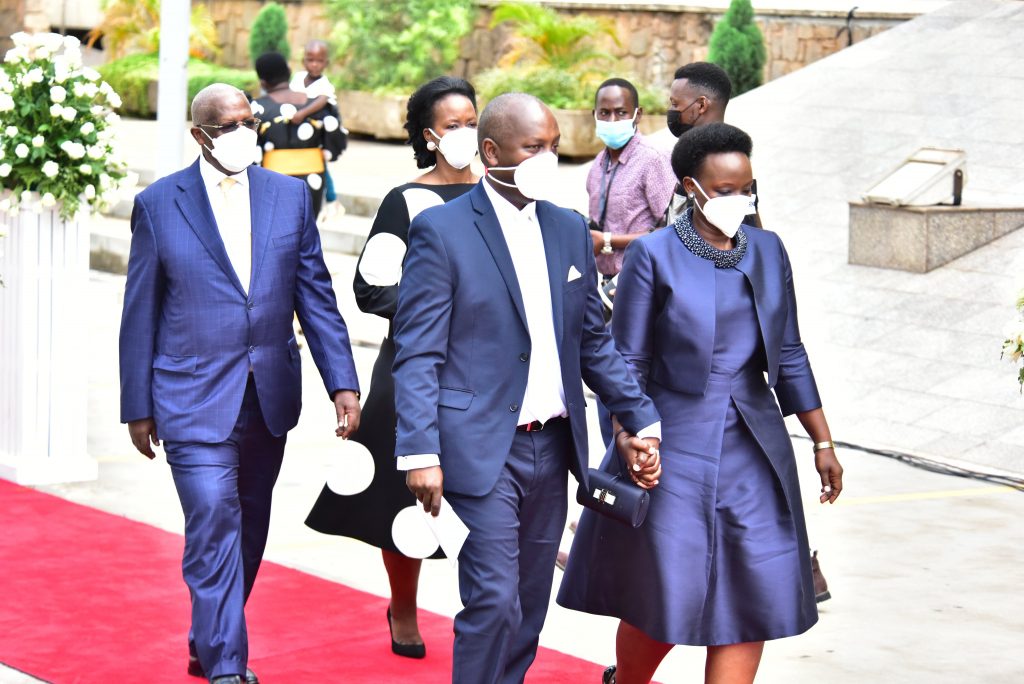 Who says an army officer can't look smart. Well Gen. David Muhoozi looked very smart in his army uniform. Gen. Muhoozi will be representing the interests of the Uganda People's Defence Forces in Parliament.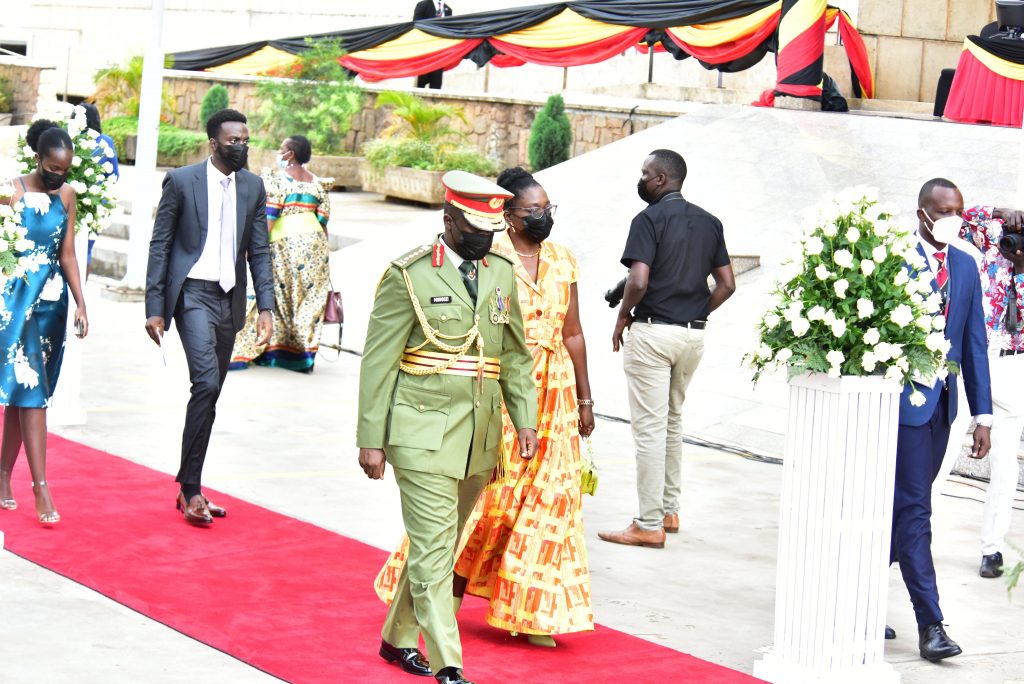 Kassanda Woman MP Hon. Flavia Nabagabe Kalule knows how to rock a gomesi. Being a National Unity Platform,it was a red affair for Hon. Kalule. She dressed in a red gomesi partnered with gold details .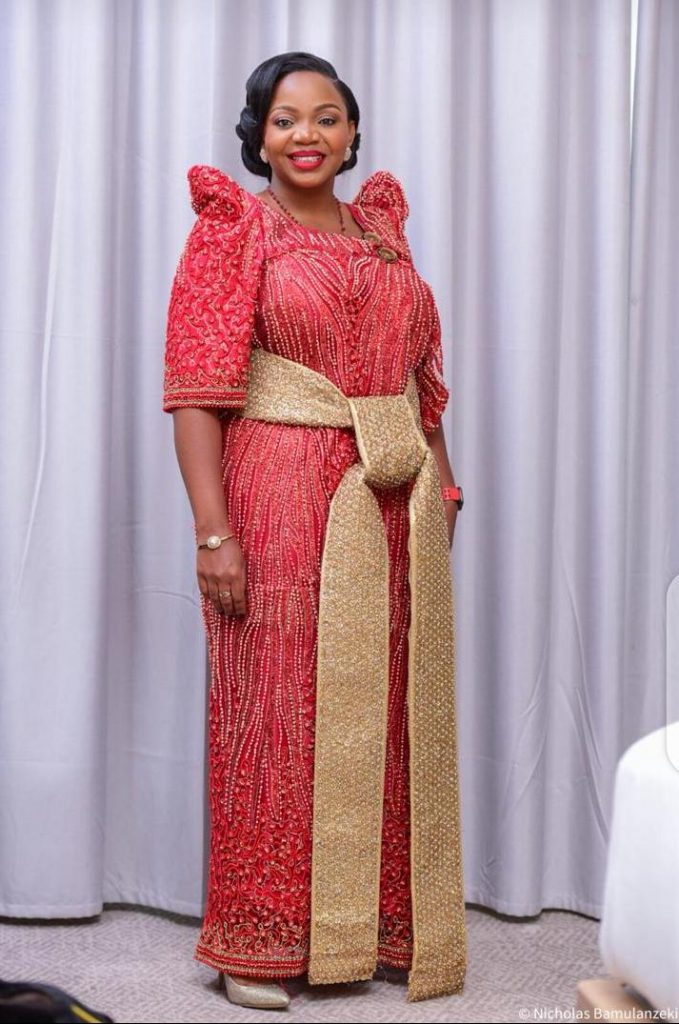 There's something about being different, Unlike the majority that chose to put on suits the Gogonyo County,Pallisa District MP Hon. Derrick Orone, chose to be different and we love the look.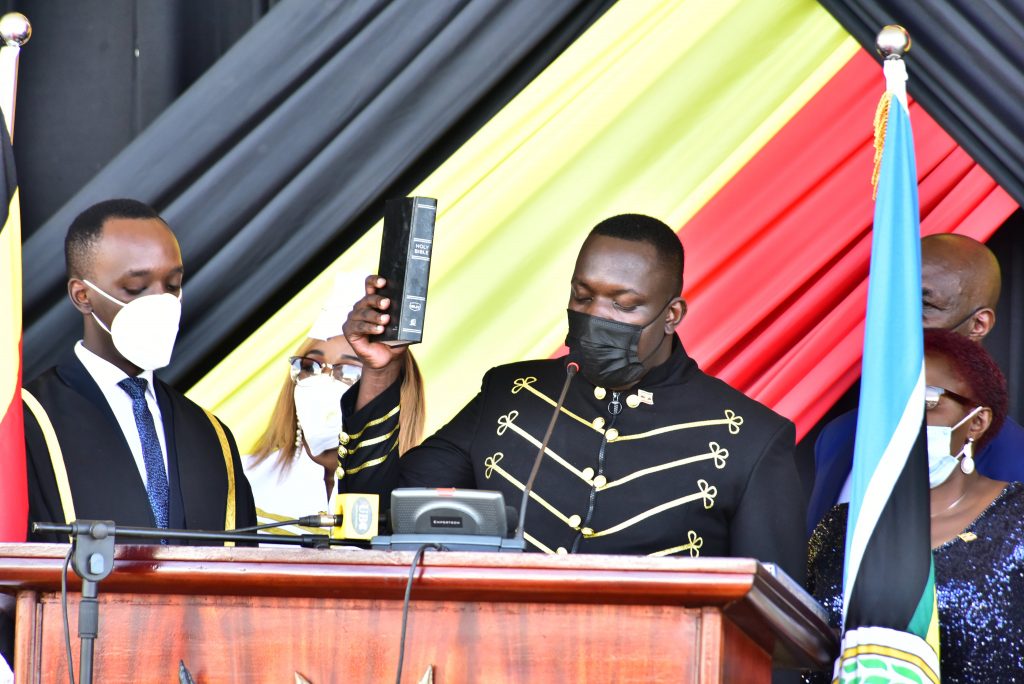 The Soroti Woman MP Hon. Anna Adeke Ebaju looked all shades of amazing on Monday, the newly sworn in MP also graduated with a Masters degree in Law on the same day. Being an FDC staunch member, the girl from Teso opted for a blue kitengi with shinny details.

Renowned singer, now MP kakuuto , Hon. Geoffrey lutaaya chose to twin with his wife and we must confess the two looked lovely.

The Lugazi Municipality MP Hon Stephen Sserubula and wife rocked peach.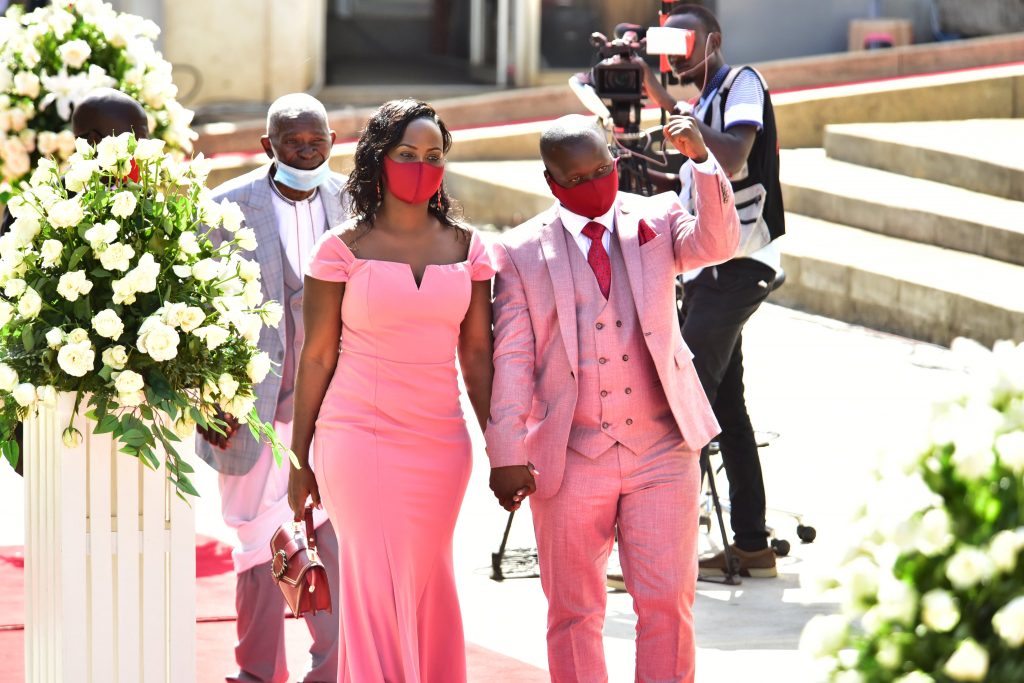 The Makindye West MP Hon. Allan Ssewanyana also looked sleek .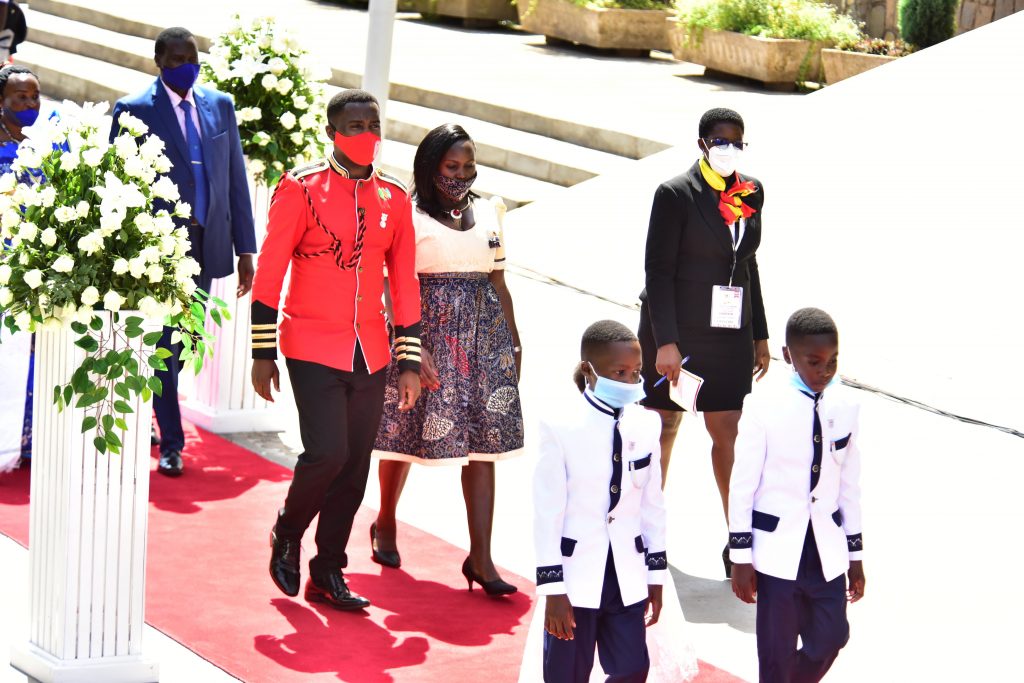 The youth MP Northern region Hon. Okot Boniface Henry opted for a unique style.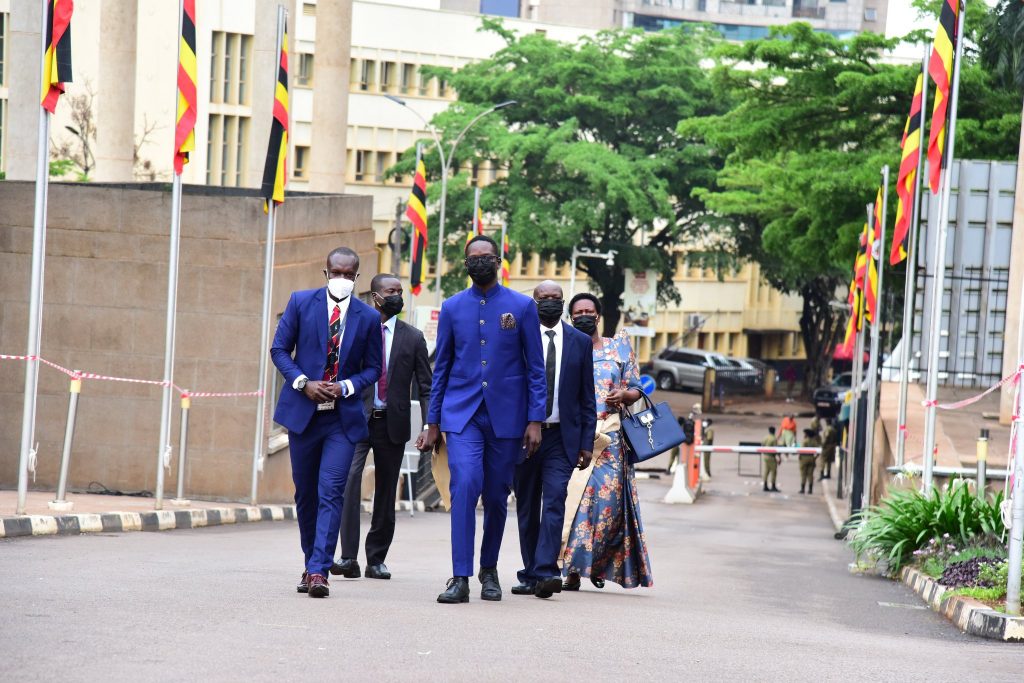 Hon. Phionah Nyamutooro was also looking chic.