Kawempe North Member of Parliament Ssegirinya Muhammad has today at around 1:45pm been sworn in as a member in the 11th parliament.
Shortly after taking his oath, Ssegirinya alias Mr Updates spoke to the journalists where he revealed some of his plans for the first 100 days in office.
With each MP expected to get Shs200m for a new car, Ssegirinya disclosed that he will continue using his old car and intends to put the Shs200m to the 'Ssegi- Box' where residents of his constituency will be able to access it.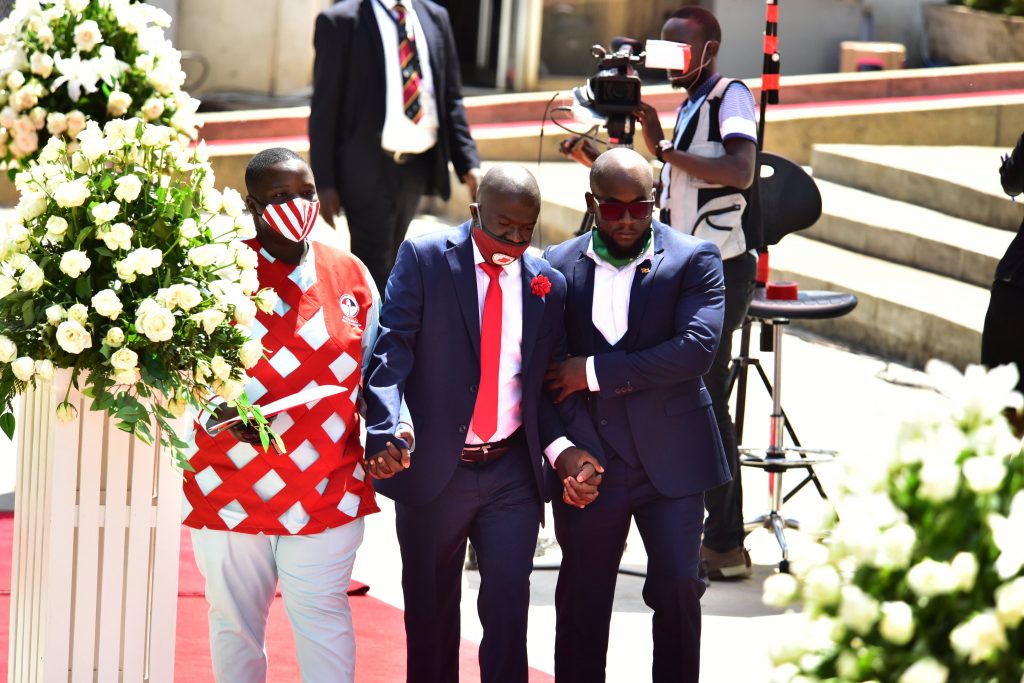 He says each house hold especially women who engage in petty businesses will each get Shs100000. Besides he also plans to use part of his salary for empowerment of youths especially those that are unemployed.
Mr Updates vows to keep a low profile by staying in the same house he has been residing in. He also promises to continue updating his followers with live updates from the chambers.