Mujib Kasule has become the first candidate to pick nominations forms to run for the FUFA presidency. In April this year, the former football agent announced his intentions to contest for the Presidency of FUFA in the elections scheduled to take place in August 2021.
Speaking to journalists shortly after picking his forms yesterday at FUFA House in Mengo, Mujib revealed that he has only 48 hours to collect signatures that will back his candidature.
"I have to traverse the country in these few hours and get these signatures. I have to return the forms on Wednesday," said Mujib.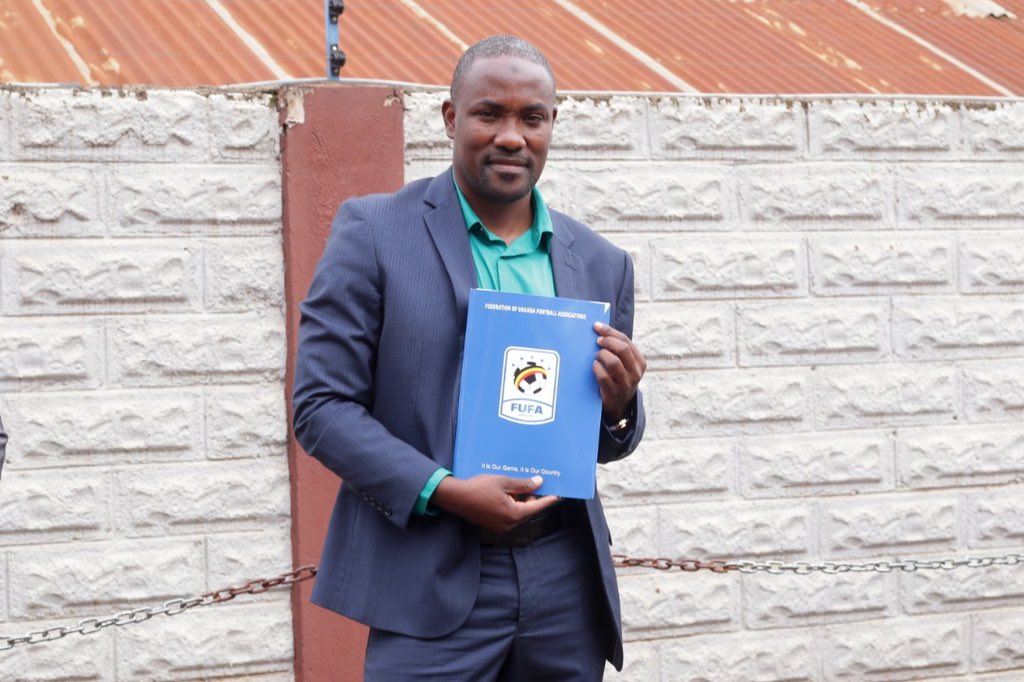 The owner of Proline FC claimed that despite the completion ground seeming unlevelled, he is ready to take on the incumbent Moses Magogo and he's hopeful his agenda for football will win him votes amongst the delegates.
Mujib said that he has offered himself in the struggle to claim the football glory as there is urgent need to reorganise the game as Uganda Cranes is not the only important structure of football in Uganda.
So far three candidates expressed interest to race for the FUFA President post. Incumbent Magogo, Mujib and Makindye West legislator Allan Ssewanyana.