Uganda can never be short of bizarre incidents, A yet to be identified man has been arrested by security operatives after catching him red handed picking money from Lt Gen Joseph Musanyufu's pocket.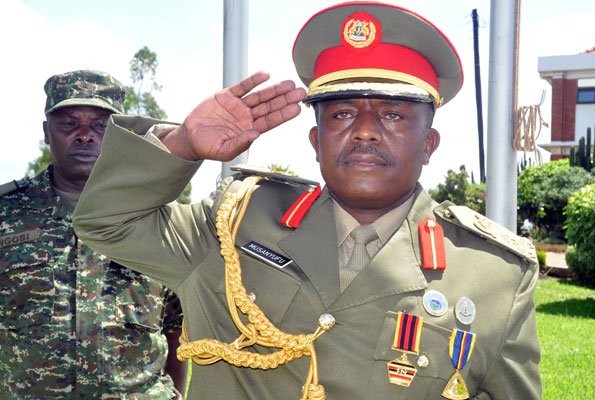 Gen. Musanyufu is the Uganda Peoples' Defence Forces' (UPDF) Joint Chief of Staff (JCOS).
The incident happened at a requiem mass of Afande Musanyufu's late mother at St Charles Lwanga Catholic parish, Ntinda. According to eye witnesses, the suspect was spotted by Head of State House Anti-Corruption Unit, Afande Col Edith Nakalema who alerts her security to arrest him.