Banks and Money lenders are said to always bombard Members of Parliament especially those that are new with juicy loan offers. The loans taken for acquiring houses, buying cars and revamping wardrobes and lifestyle upgrade during the early phase of transition from village to city before the MPs start receiving salary and allowances.
We all know Uganda's politics has been commercialised and so legislators have to meet a lot of demands from voters and by the time they get elected they will have made a lot of pledges, which they strive to fulfil using personal money in order to stand a chance of getting re-elected.
In the latest loan offer, Housing Finance Bank has announced unsecured loan offers for MPs where one can get his/her loan processed in just one day.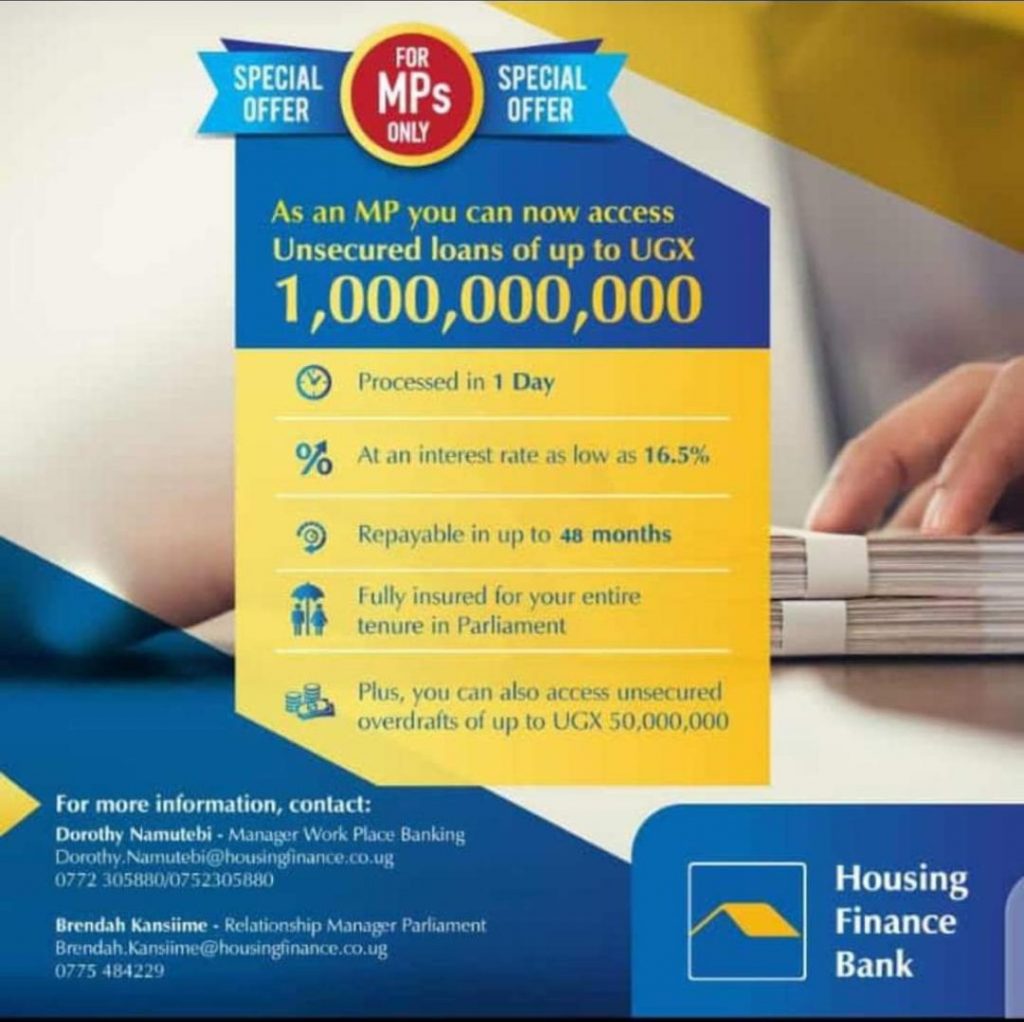 An MP can access unsecured loans of up to Shs1billion with an interest rate of 16.5% and payable in up to 48 months. It's however fully insured on the MP's entire tenure in Parliament. A legislator at least takes home Shs25 million per month in form of salary and allowances.
Before dissolving the 10th parliament former Speaker Rebecca Kadaga warned incoming legislators to stay away from money lenders to avoid financial troubles as it has left many MPs in huge debts.