To commemorate this year's World Environment Day, National Water and Sewerage Corporation has kick-started the NWSC Treevolution campaign with an aim of planting over 10 million trees across the country.
The water body has put special emphasis on greening Kampala City and made 20,000 trees available for customers today.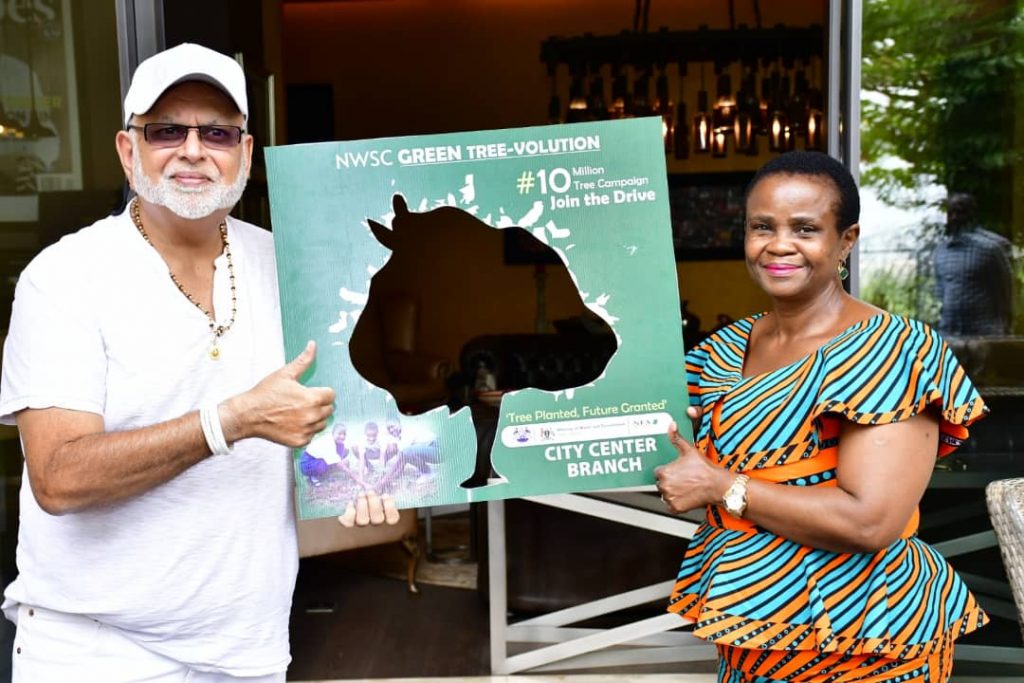 NWSC staff took part in planting trees with with customers and tree number one of the planned 10 million was planted in the leafy suburbs of Kololo at tycoon Sudhir Ruparelia's palatial home.
Sudhir, one of the city's top landlords and a valued customer of NWSC planted the tree at his residence with NWSC Deputy MD Sylvia Alinaitwe and City Center branch manager Gloria Bashemera at his residence.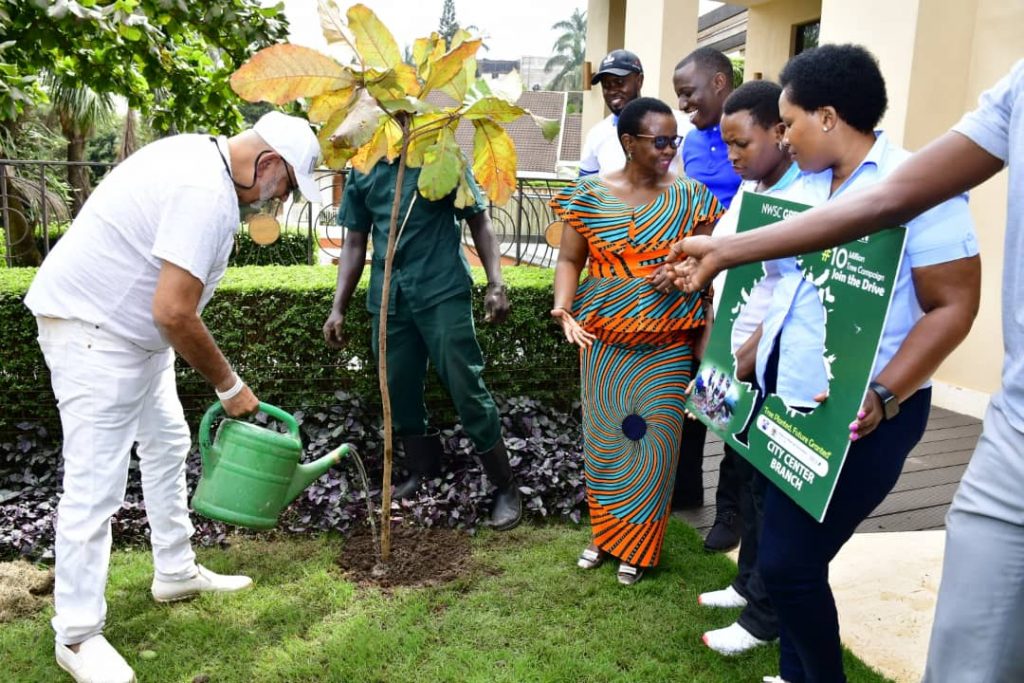 NWSC intimated that their plan is give a tree to every customer in order to have a greener country.