There is a yet to be diagnosed crisis at Mbale Regional Referral hospital as at least one child has died per day in a space of less than three months.
According to URN, 64 children have succumbed to different illnesses at the facility in the past 68 days. The deaths occurred in April, May, and early June.
The news website continues to report that the hospital records that they managed to access indicated that 20 children died in April, 28 children in May and so far 16 children have died this month. All the above children are between 4 and 10 years old.
However, victims, staff, management and officials from ministry of health have contradicting issues to why many children are losing their lives at the facility.
For the staff and management authorities, they put the blame largely on the acute shortage of blood in the hospital.
"I request the public to be cooperative and donate blood," said Mbale hospital director Dr Emmanuel Tugaineyo.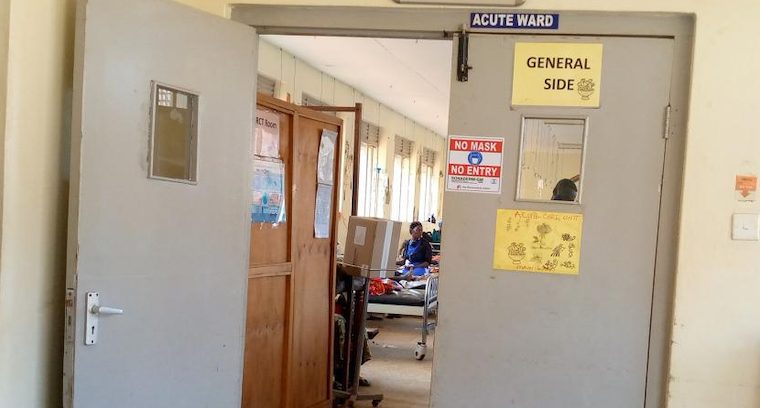 Contrary, Dr Ahmed Bumba, the manager of Mbale Regional Blood Bank, revealed Mbale hospital receives more blood compared to any other facility in the region. He said that the hospital requested 721 units of blood last month, which was provided.
Dr Bumba faulted the hospital for failing to account for the blood they receive from the blood bank, saying that they have never lacked the blood of any group because they keep contacts of people with rare blood groups to help others in case of any emergency.
"We had a meeting with the permanent secretary of the Ministry of Health Dr Diana Atwine about the issues of blood within Mbale Regional Referral hospital. It was discovered that the hospital sells blood to patients. We resolved that the hospital makes a report on each unit of blood given out, which is yet to be implemented," Dr Bumba said.
Besides accusing them of selling blood, Dr Bumba stated that their management has to immediately address the problem of absenteeism of medical workers at night.
Edward Khauka, one of the parents who lost a child on May 30, posted a message on the Mbale District Covid19 task force WhatApp group that six children died on that fateful night due to the absence of a doctor, clinician and blood since the facility was being manned by one nursing assistant.
"Horrible! Six 06 Children die in Mbale Referral Hospital in 3 Hours due to lack of a Doctor or clinician & Blood on Acute Children's Ward, it's left under the management of 01 nursing assistant. The media should capture this so that the director gets an idea of what is happening in the Hospital. If the doctors or clinicians or even student doctors and nurses are on strike, let the public know. How can all the doctors switch off their phones" he posted in the group.