Newly appointed State Minister for Karamoja Affairs Agness Nandutu is just getting used to the fact that she is now a cabinet minister as such a position was never in the wildest dreams of the legislator who once worked as a housemaid.
While appearing on NTV's Mwasuze Mutya show, Nandutu narrated her grass to grace tale.
Nandutu told her life story from being born into abject poverty in the hills of Bududa to her parents breaking up when she was still very young and she ended up staying with her grandfather.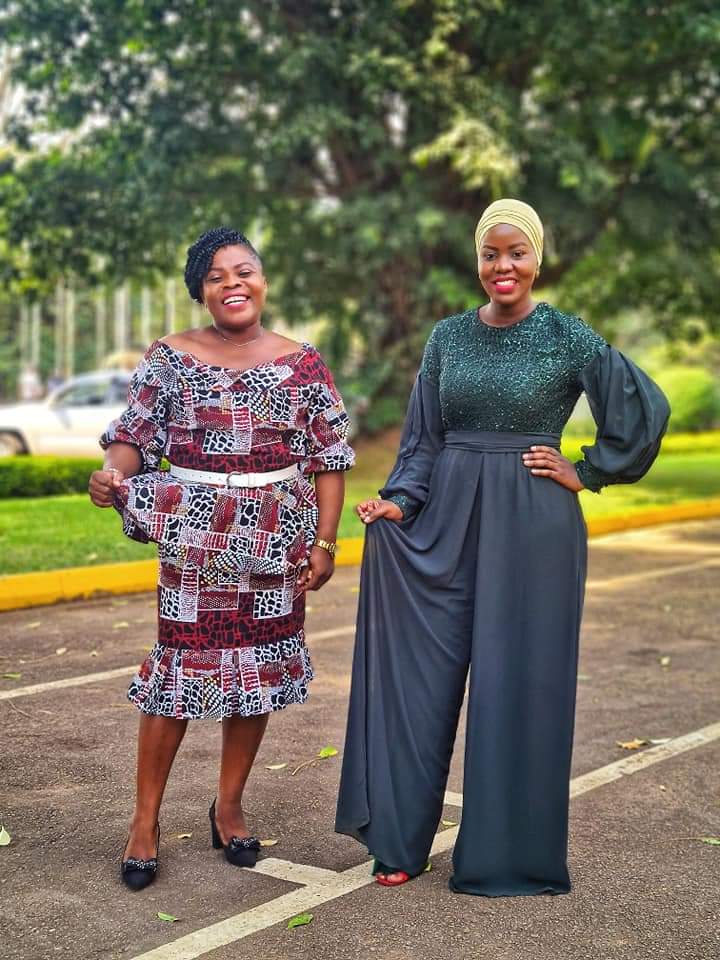 After her P.7, she dropped out of school because of lack of school fees and headed to Kenya where her mother was working as a housemaid and she took up a similar job.
She worked as a housemaid for three years and then served as a bar maid in Nairobi. Her mother advised her to return to Uganda and she took up another job as a bar maid in Mbale Town.
She moved to Kampala and started staying with a cousin the the slums of Wabigalo. Her intention was to look for a job as a waitress, but her destiny was in the media.
Her cousin had a friend at Radio Uganda and she used to frequent the place. That's how she ended up in the studios doing voice training and she was handed a health programme.
"My friend encouraged me to study journalism so I went to Uganda Institute of Business and Media studies and got a certificate," she reveals.
She started freelancing as a news reporter for Impact FM and as a Kampala correspondent for Mbale's Open Gate FM. Later on, she landed a job at Daily Monitor.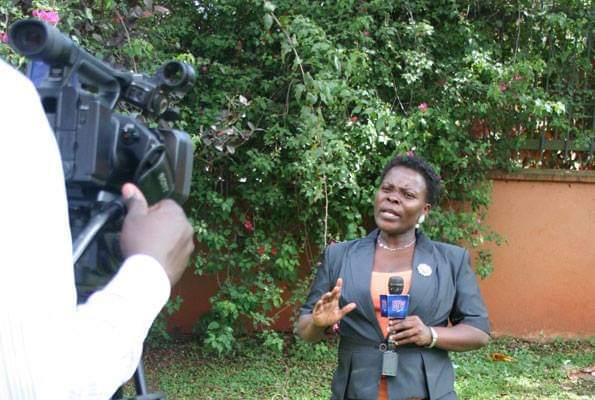 From Daily Monitor, she joined NTV in 2008 and as luck would it, they entirely based on her experience and didn't ask for academic qualifications, which she didn't have.
She became popular for presenting NTV's news satire show Point Blank and later People's Parliament.
Chased from Parliament
Nandutu who was serving as one of NTV's Parliament reporters was barred from covering the August House by the Speaker's Office on grounds that she didn't have academic qualifications.
Nandutu however narrates that it was her stories scrutinising Parliament that led to her being shown the door from reporting on the August House.
She says that she reported a story about extravagant budget of the Speaker and that is when her goose was cooked.
"They first said that those journalists who had covered Parliament for so long should give the others a chance. We went to court and defeated them, so they changed their tactics and said only degree holders should cover Parliament, well knowing I didn't have have a degree," Nandutu revealed.
She added that legislators like Cecilia Ogwal, Hon. Tashobya and Fox Odio spoke to then Speaker Rebecca Kadaga to allow Nandutu continue reporting Parliament but she refused.
"I was chased from Parliament even as an individual. One time, then Deputy Speaker Jacob Oulanyah called me, when Chris Obore (Director of Communications) saw me at Parliament, he went and complained with security, asking why they had allowed me in. I went on Facebook and told Obore that Parliament is not your home. I left Parliament and asked God that as I was chased as a journalist, I should return as an MP. Right now I'm Obore's boss. I can summon him on communication matters," Nandutu said.
She revealed that she has forgiven Kadaga in her heart. "I met Kadaga at a conference and told her I was expelled from Parliament on her orders, but I had forgiven her."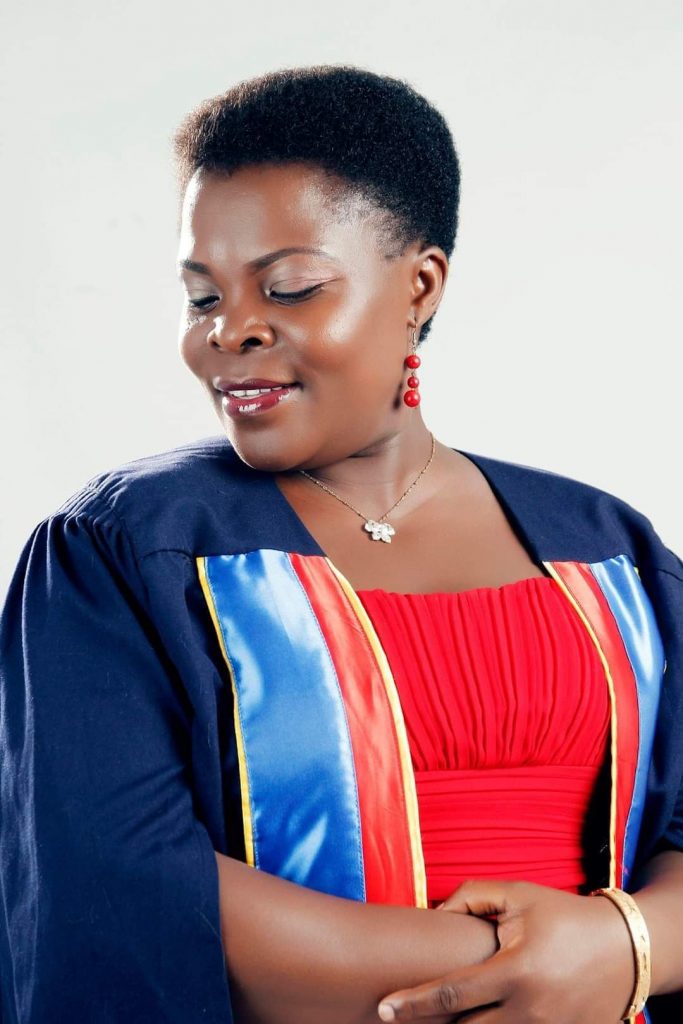 Adult Education
By the time Nandutu was expelled from Parliament, she was struggling with adult education. She revealed that in 2013, while her career was budding as an NTV journalist, she returned to school, joining
Uphill College Mbuya where she sat for her O'level in 2014.
"I asked for admission and they wondered why!!! I told then don't ask just know I want to study," she recalls.
She used to wear the school's uniform, a white blouse and blue skirt. Her education story is one of never give up attitude. She first sat for her A' Levels in 2016 and failed, so she decided to try again and in 2017, she passed the exams.
"When I failed S.6, I said winners will never quit, so I tried again and passed. I have an S.4 and S.6 certificate and I'm hoping to enroll for a degree. My aim is to attain a degree," she reveals.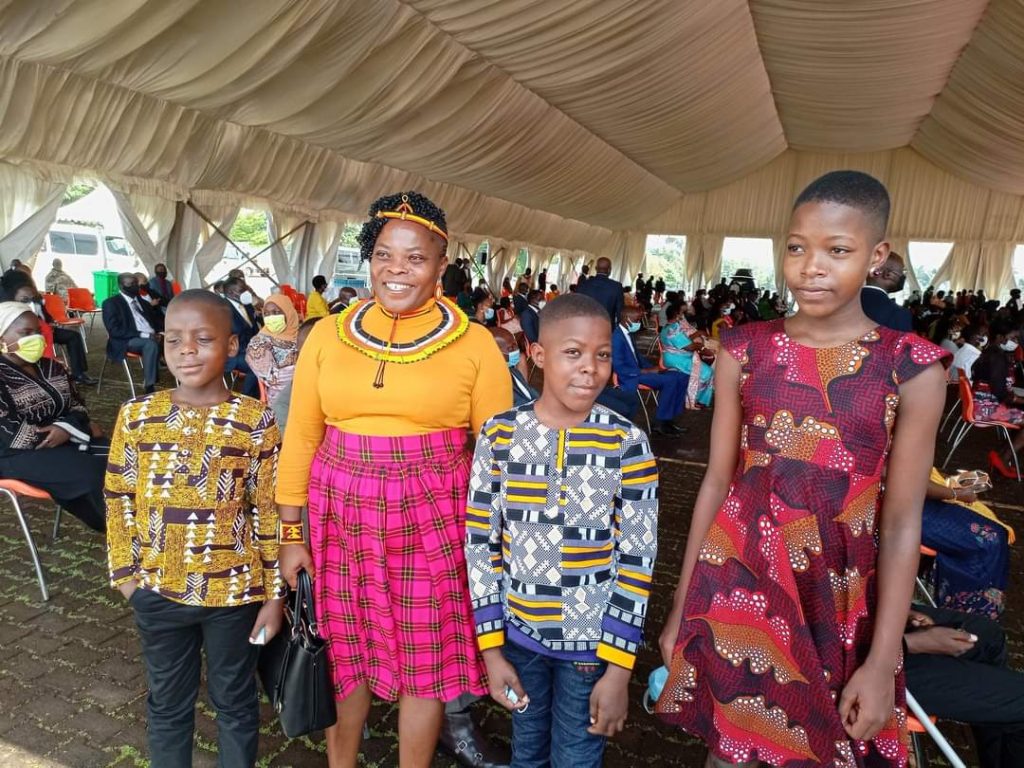 Nandutu says that while doing the People's Parliament show, she didn't have enough time to concentrate on her academics and that is why she failed. When she repeated S.6, she asked for leave during exam time, but she didn't tell her bosses that she was sitting exams.
And it was the People's Parliamenr show that got many people advising her to join politics. In fact they used to call her honourable.
But the road to Parliament was also thorny. She got Shs2m and was nominated for the NRM party primaries, but she lost the elections because her opponent was moneyed. Nandutu claims the election was rigged.
She decided to run as an Independent for the Bududa District Woman MP seat. However, after paying nomination fees, she didn't have money left on her and even contemplated boarding a bus fromo go on grounds to campaign.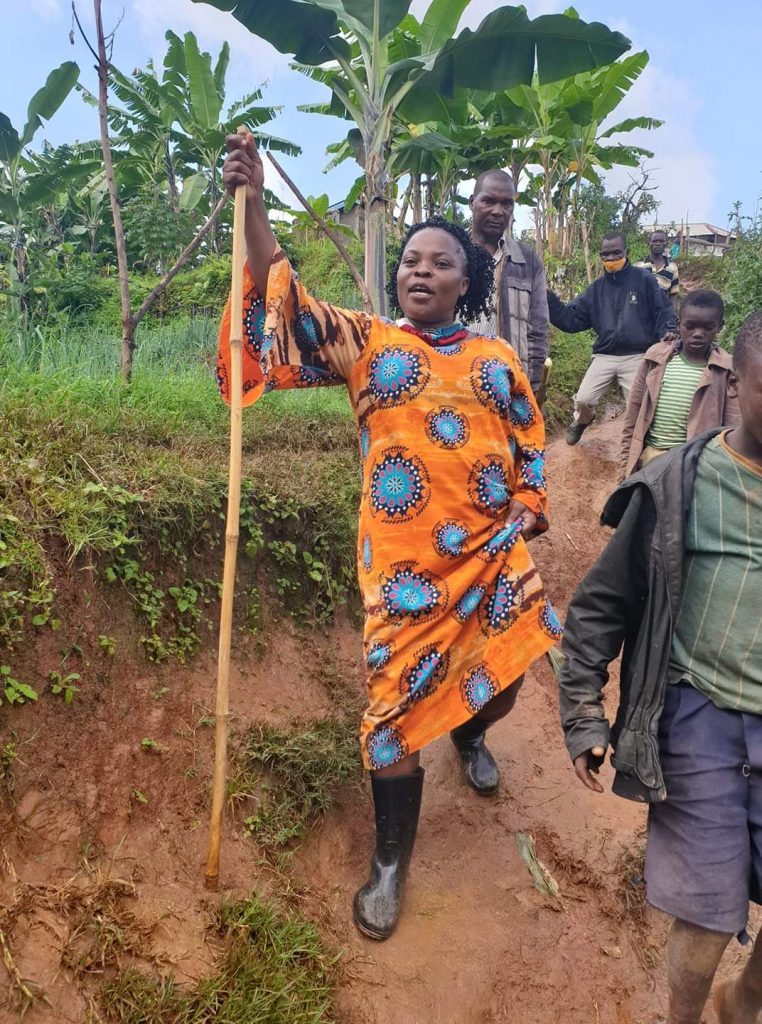 Nandutu says that amidst this confusion and anxiety, she visited a prayer mountain for retreat. She booked to stay three days at the facility and a miracle happened. She found Shs600,000 under the bed as she was cleaning the room and with this money she headed to her constitueny.
"I would have given the money back if anyone asked for it, but no one did. And it was very dusty, which means it had stayed in the room for a long time. I took it as a miracle from God," she says.
Her father also sold some property, but while her opponent used money, Nandutu walked door to door seeking for votes and she was declared winner with a landslide victory.
"I cried because I won overwhelmingly."
Surprise on being named a minister
Nandutu says the news of being named a minister found her at her neighbour's place as she was winding down the evening.
"First they announced Jessica Alupo as the Vice President and I was happy for her.
Then a commissioner in the ministry of education sent me a message saying congratulations honourable minister. I called back immediately and told him to stop making jokes. And he sent me the list and I saw my name. I couldn't believe it. I said I'm a minister, from house girl to cabinet, I cried. I went back home and found my children jubilation, making a lot of noise. Neighbours came thinking there might be a problem and I told them I had been named a minister. They joined in on the celebrations," she narrates.
Nandutu says that Parliament's Appointments Committee that vetted her was touched by her truthful story about how she persevered with adult education and they said her story was a testimony that everyone can make it.
And like her sign off on the People's Parliament show, Nandutu, a mother of seven still has one mission; "I aspire to inspire before I expire," she sums it up.