Former Speaker of Parliament Rebecca Kadaga yesterday took oath as the First Deputy Premier and Minister for East African Community Affairs at a ceremony held at State House.
Kadaga missed out on the general swearing ceremony that was held this week on Monday at Kololo Airstrip due to personal reasons.
While delivering his remarks after Kadaga took oath, President Yoweri Museveni first congratulated her upon her new appointment.
Museveni applauded Kadaga for being patriotic by allowing to take up a position lower than her previous position of Speaker of Parliament.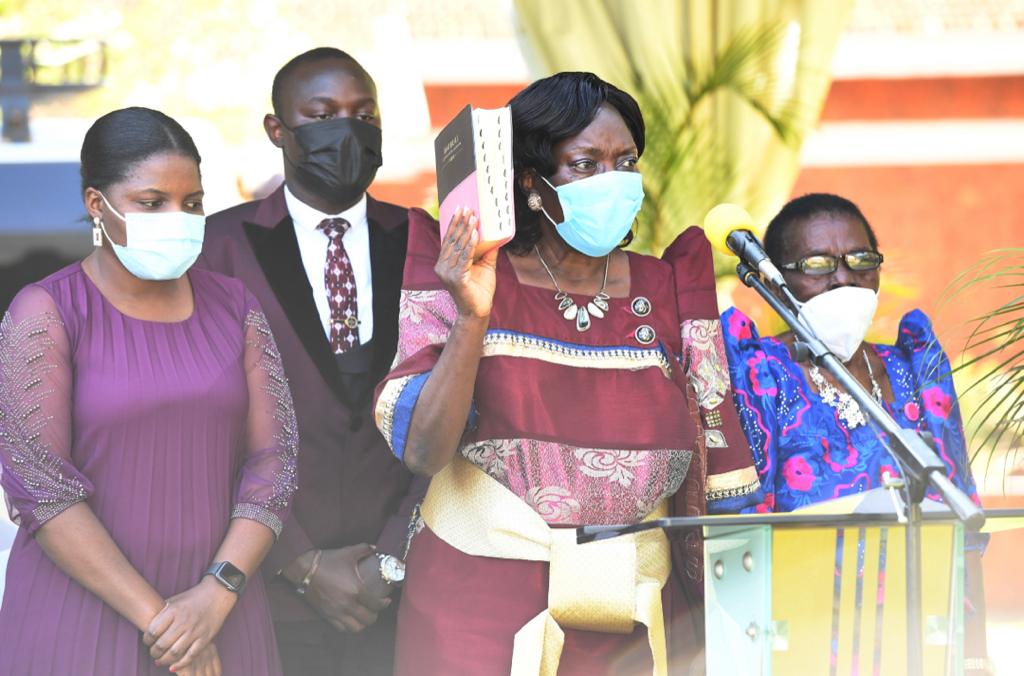 "When I made the proposal to her even without giving her all the reasons, I only told her we had to reorganise, she accepted. Its mission which is important not positions," Museveni said.
He described Kadaga as a humble and flexible cadre.
"Blessed are the humble for the kingdom of Heaven is theirs," Museveni quoted the bible.
Barely a month ago, Kadaga stormed out the ruling NRM party CEC meeting chaired by Museveni after the party decided to back Jacob Oulanyah for the speakership race. Kadaga decided to stand as an independent but lost to Oulanyah.
Kadaga was Speaker of Parliament for 10 years but before she was Deputy Speaker for 10 years.