Raymond Mujuni, an investigative journalist working with Nation Media Group as an Editor and show Host for the Fourth Estate program on NTV has shared his road to COVID-19 recovery.
Despite working from home most of the time, Mujuni says that he decided to do a COVID-19 test three weeks ago and results came back when he was positive.
"My sample which had been taken by Rocket Health came back positive. Because I'd been working mostly from home I had fewer contacts [4] and I quickly informed each of them," says Mujuni.
His wife and workmate Rita Kanya tested -ve at first but later +ve.
"We immediately went into isolation. We had been due for a family wedding that day, we cancelled it. In the first few hours we dealt with a lot of anxiety. What happens next? Would we end up in HDU or even ICU?" explains Mujuni.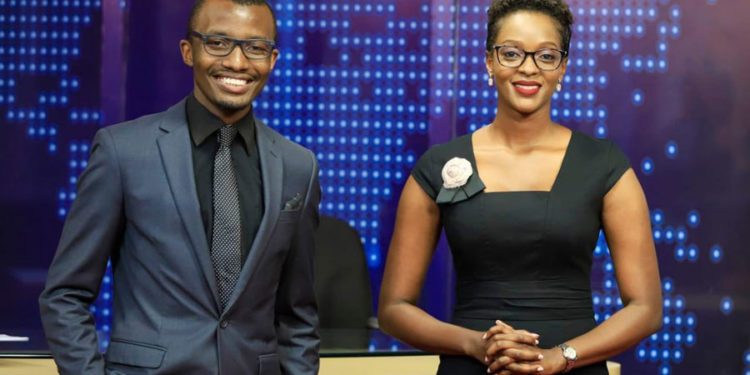 He applauds the doctors of Rocket Health for calming their anxiety as they made positive explanations and also promised to do everything to attend to them.
"We fell back onto our base beliefs too. Routine prayer. Then we set up a working daily routine. We'd wake up, pray, exercise, take medicine, sit in the sun, and then watch documentaries or series and read books," he narrates.
The days however got tougher for them as the fevers started to get intense, the cough and flu grew stronger too. For cough, he says they used syrups and strong dawa tea. And also ate regular meals.
"It's important for those that can afford to get an oximetre to keep regular measurements of heart beat rate and oxygen supply," he advises.
However, the spirits got shattered when some of their friends passed on. They resolved to avoid social media as much as they could as it had a lot of doom and gloom and it would serve to trigger their fears.
"Zoom burials would drain us mentally and the toll was visible," he recalls.
Besides the mental strain, Mujuni says COVID-19 also 'eats' finances.
"We'd spend way out of our budgets because of tests, medication etc," he says.
Mujuni concludes that inspirational stories from friends and family who had beaten COVID-19 battle gave them assurance that they will overcome the battle too.