NBS TV's After 5 show presenter Edwin Katamba popularly known as Mc Kats's 'bestfriend' and Bukedde TV Presenter Caroline Marcah real names Caroline Mirembe has revealed her HIV status.

Early this year,news emerged that the two were dating, however yesterday Caroline while appearing in a Facecebook live shocked fans when she came out to say that MC Kats is just like a brother to her.

"When the media ran stories that me and MC Kats are lovers, it was hell for me, my entire family was worried, I also lost some friends so basically it wasn't an easy time,"she said.
Caroline added, "By the way Kats is not the first HIV positive person I am with, I have been friends with many, others passed on others are still alive."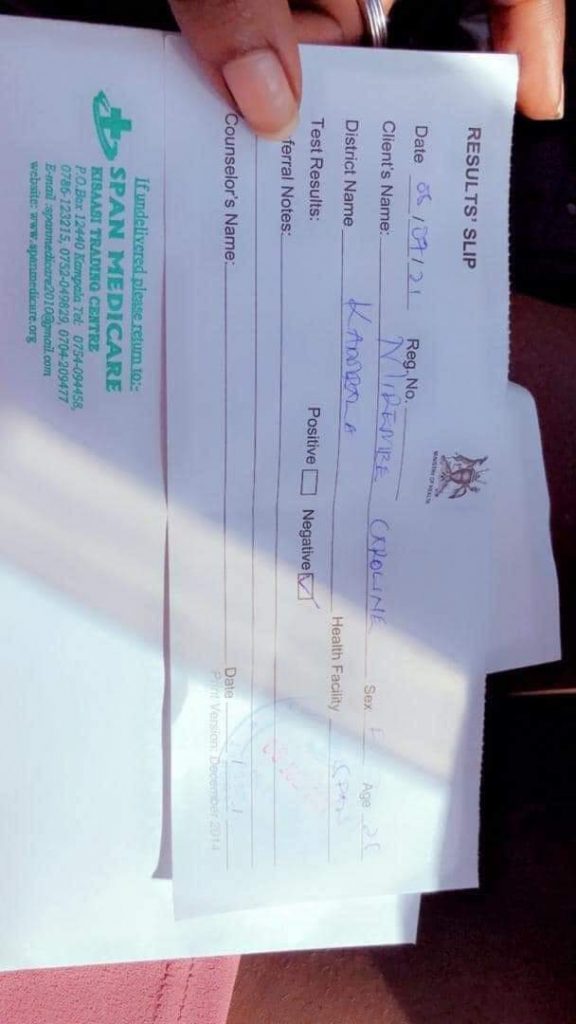 She also displayed her HIV status and said that nothing will seperate the two of them.
we are just besties for life and those who have been asking my HIV status, am negative," Caroline Marcha added.